If you are ever in the unfortunate situation of walking through the dessert, a shimmering on the horizon ahead of you and miles of heat struck wasteland around and you fancy soundtracking it. Then Low Flying Hawks will be the band for you. Featuring Dale Crover (Melvins, Nirvana) and Trevor Dunn (Melvins, Mr Bungle), Low Flying Hawks play slow and languid. Their drone filled doom has a certain style and elegance, however, which makes Kofuku worth checking out no matter your circumstances.
After the 49-second title track which kicks things off with a fuzzy and ominous rumbling we get into things proper with 'Now, Apocalypse'. It continues that ominous tone, lurching its way through its seven and a half minute running time at an achingly slow pace, never threatening to speed up. 'Seafloor Fathoms' then takes up that ominous tone and turns it evil. Yet despite this heaviness, which comes from both the music and the atmosphere, there is a real style to Low Flying Hawks. There's just a sprinkle of shoegaze in there which makes this a bit more than just a drone album.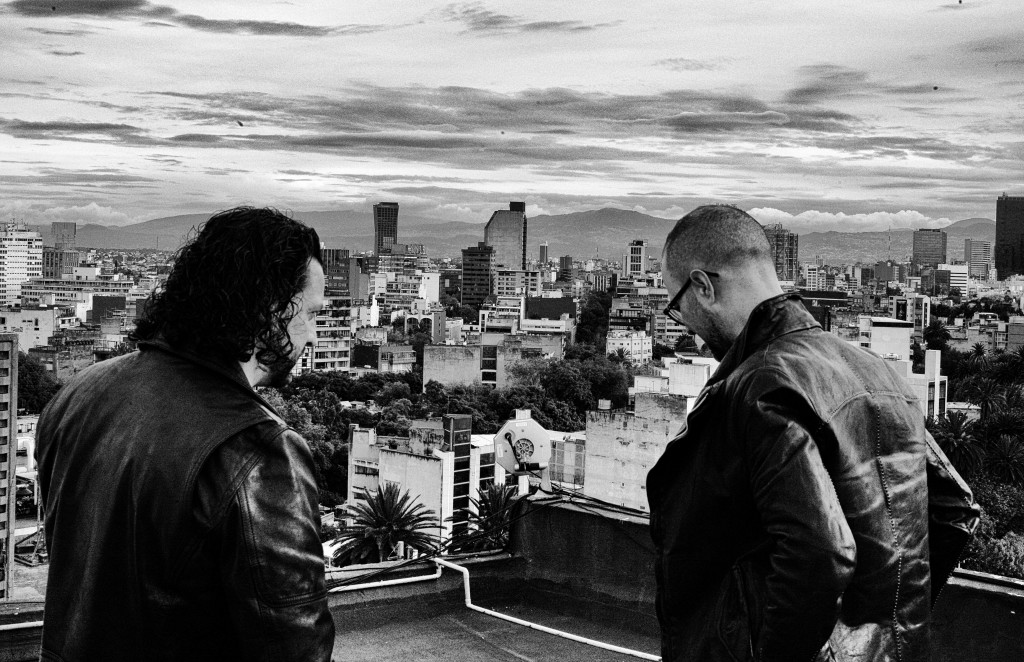 Not that that takes away from the anguish that is at its core. On 'White Temple' the vocals sound like they almost come from a mile away, howled into the wind to aid them in reaching your ears.  On the flipside, 'Fading Sun' almost feels a bit epic by its conclusion. The slow build of it never really taking off but as it builds from the few chords that are struck at its beginning to the lumbering mass that it is at the conclusion, you can't help but embrace it.
It's not perfect, though, the truth is that even with those shoegaze elements, if you don't like this stuff you should stay well clear.  The whole album is played out at the same snail like pace and there is nothing here that you would describe as a standalone song. Dale Crover's drumming is distinctive but it's not enough to prevent this album becoming a bit of a slog by the time you hit closer 'Destruction Complete' with its eleven-minute running time.
And yet despite that, it is an album that intrigues.  There is something in its dark heart that keeps dragging you back for more. A malevolence that doesn't just come from a down tuned guitar. If nothing else, this release is interesting and Low Flying Hawks should be perched on your radar to see what they do next.