The members of the Irish black/death metal quintet Drakonis are about to unleash this third EP of theirs entitled The Great Miasma upon the unsuspecting masses in early December via Hostile Media. There is a lot to look forward to here if cleverly written, dynamic, and atmospheric extreme metal appeals to you.
Consisting of three well-composed and nicely arranged songs that encompass a lot of different emotions and moods, Drakonis have an ear for great melodies that reek of melancholy and longing. On top of that, there is plenty of aggression on display throughout the EP and yet a lot of wicked breakdowns and rather mellow passages that are both moving and haunting, which entails that nothing ever feels linear, predictable, or one-dimensional. The diversity of the song material is simply a treat to experience. The vocals are quite varied as well and easily decipherable compared to many other black/death acts out there. As hard-hitting and punchy as some passages are, the ones that truly stand out are the more majestic and bombastic sections as well as the aforementioned quiet passages. Everything is allowed to breathe naturally and nothing ever feels rushed. The way in which these guys unite and balance contrasting forces within the music is both inspired and inspiring.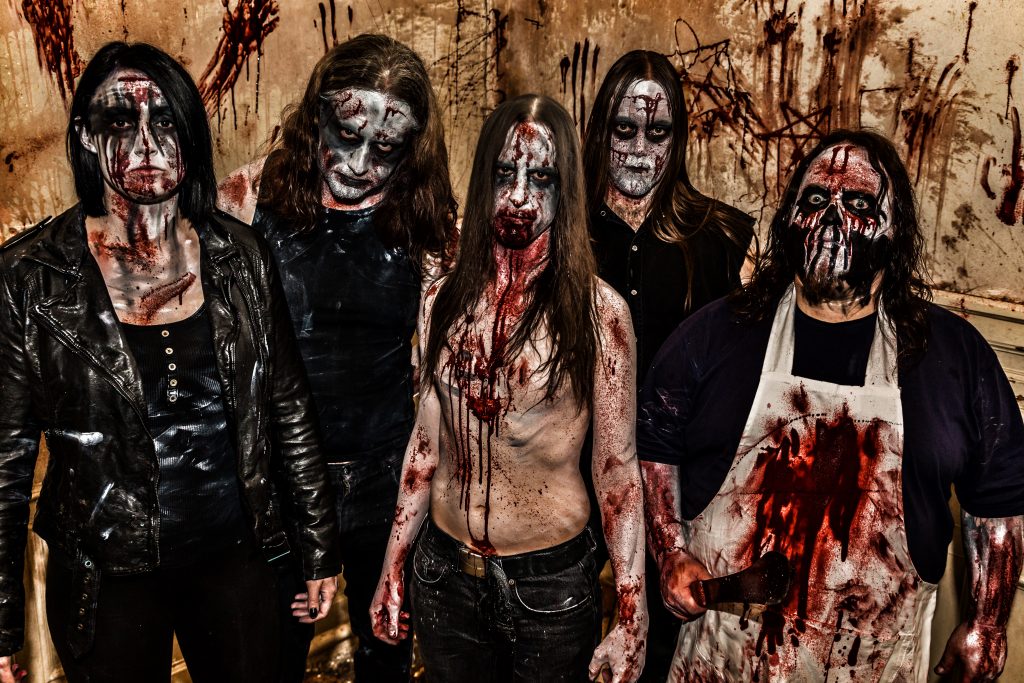 The musicianship is superb while the production is suitably raw yet thick and organic. All three compositions have depth and substance to them, but the standout track is perhaps the intense 'Queen of Swarms' with its many subtle details, interesting nuances, and great drive. The hellish and unpleasant 'Let Us Pray' is also pretty damn awesome and could potentially turn into a crowd-pleaser if and when Drakonis decide to air this particular tune in a live setting.
In many ways,The Great Miasma seems to hearken back to the second wave of black metal and some of the epic releases that saw the light of the day in the 90s, but it also sounds fresh, vital, and current. One can only hope that Drakonis will soon record a full-length album as The Great Miasma leaves one wanting for more. These guys certainly know how to conjure up songs that are captivating and compelling, and although their particular brand of metal is nothing new or innovative as such, there is just no denying the great craftsmanship or the quality of the songs here. Drakonis are most worthy of support. If black/death metal is your thing then you know what to do!