Demo collection albums aren't something I always enjoy. I understand the novelty of seeing how a band was before they became refined and set themselves on the right path, but sometimes it's just awful! So when the Swedish Death Metal act, ENTRAILS, announced they would be releasing 'Resurrected From The Grave – Demo Collection', I was skeptical. However, this thing is pretty damn tight! The quality isn't all there – that's demo albums for you – but the sheer intensity, power and emotion within each track is still there. Added to that, you still feel like a badass whilst listening to it! So whats to complain about? Not a hell of a lot!
The band previously recorded 2 demos back in 2009 which were self released and homemade on CD-R and limited to 50 copies each. Back then, it had been decided that they would need to be re-pressed at some point in the future. Nearly five years after the first demo 'Reborn' was unleashed – it's finally time to release them officially via Metal Blade Records.
Guitarist, Jimmy Lundqvist commented, "it feels great to do something serious with the two demos from 2009, 'Reborn' and 'Human Decay'. After multiple requests from fans asking about the demos I had to release the brakes on this, now or never! While we are working on the new Entrails full-length, we feel better to do this release now which gives a bit more time for upcoming shows and the new album!"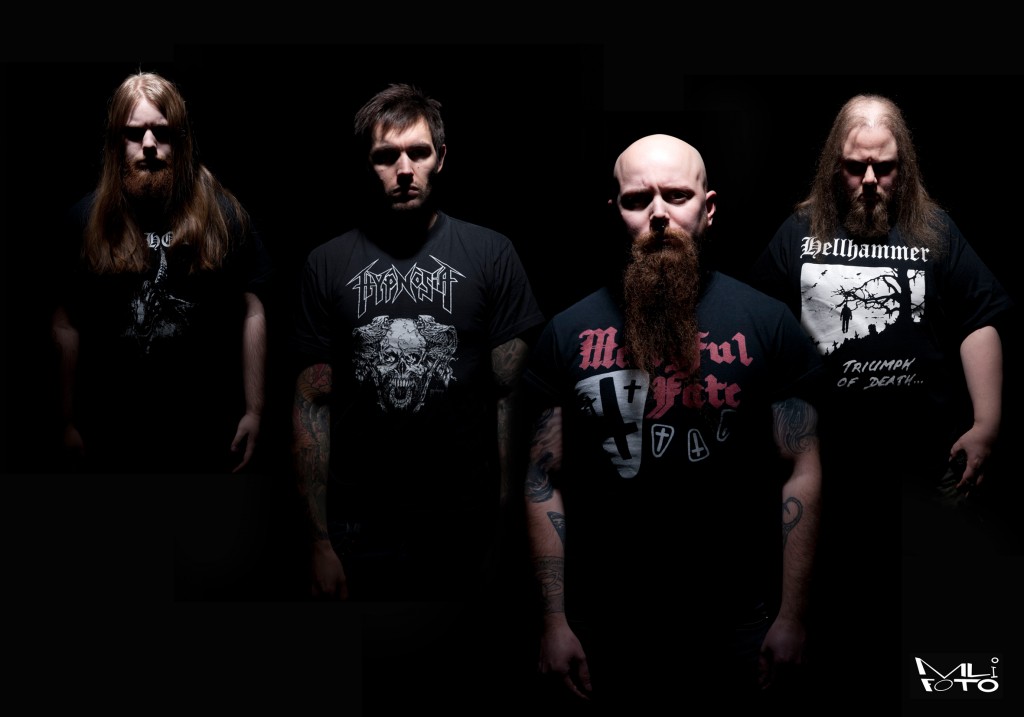 To a die hard ENTRAILS fan this news is pure heaven! To those who are new to ENTRAILS then I'll break this down a bit for you! DEATH. METAL. At it's finest. This is uncompromising, heavy-ass, doom-ish riffs and brutal vocals. Heavily influenced by Thrash, as is most Death Metal! For fans of and for those interested in Death metal, ENTRAILS are much like BLOODBATH, DARK TRANQUILITY, DISSECTION and BELPHEGOR.
Beginning with an eerie intro track leading into 'Evil Obsession' this album begins with relentless force. Going through some of the bands most popular songs; such as 'Voices' – a fast pace, mosh your socks off song. 'Breath of Blood' – a song i would imagine armies of Vikings spinning their hair to, also a seriously groovy riff! For ultimate death, 'Blood Red' – tantalising solos and crushing tone this is the one to seriously watch out for! Something to carry you through a Monday with a no bullshit attitude! A top notch example of old school Death Metal!
9/10
'Resurrected From The Grave – Demo Collection' is due to be released via Metal Blade Records July 18th 2014.
The most recent album 'Raging Death', released May 2013, is available in stores and on-line now!