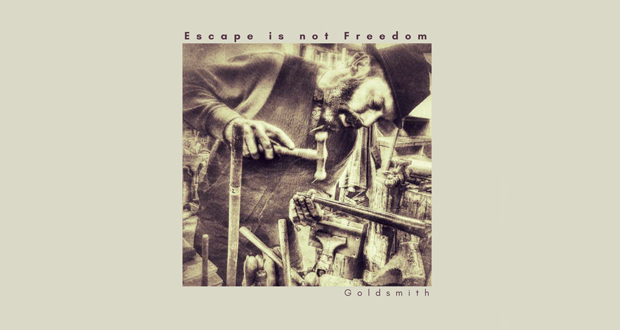 I had a feeling before this music began playing that this could be a little overwhelming and so far I haven't been proven wrong. It takes a while before the vocals kick in and with nothing overly special to make them memorable, however, the music tends to take you away from any source of vocal infringement and delivers the hugest of metal rhythms that it matters little anyway.
Yes it is sludgy, but not so much it gets messy, at least not yet, as it does have backbone and by the second track it all gets a little too choral and loses a lot of strength, however, it does hold a bit of catchiness, which is something!
As the third track 'Night Light' begins it is pretty clear that the noise part of their chosen genre has taken precedence along with the sludgy concoction and turns it into a free for all! However, there are some fantastic chugs on show to savour.
As you read down the titles it reads more like a science project, and 'Morphine' seems to be having the desired effect of sleep!  Rubbing my bleary eyes from the previous track and trying to focus on 'Sodium' I am finding I am distracted a little bit too easy, as this sounds more like a jazz festival that has been injected with progressive genes, and sort of throws everything out of focus.
As the album furthers to 'Dispossess' I can now feel totally dis-jointed to it. It plods and ambles and drags itself around like a wet blanket I am really sorry to say. I was hoping it would perk up a bit but it seems to have taken a nose dive into the depths of obscurity. 'Nervous Aggression' does contain a lot more backbone but the noisy urgent vocal content is just too much and demands far too much attention. The melodic chug is definitely a redeeming feature but doesn't hold your focus for long. 'Locust' is just a rampage of noise-ridden baptism in the fires of hell and doesn't do anything for me at all. 'Harbinger' is back to its choral boredom! 'Migraine' couldn't be more aptly titled – I think I am going to need Morphine after this as Anadin just won't touch the surface!
It is a shame as they could have put a whole lot more into this album and made it memorable.
Escape Is Not Freedom Goldsmith is self-released on 24th February 2017.