Fables & Ideals self-titled debut album has an old fashioned feel to it.  Drawing on inspirations like Neil Young and Tom Petty, it is the sound of a group of people playing guitars and singing songs. That might sound obvious, but in a world where modern production can often lead you to forget that, there is something wonderfully refreshing about its stripped back appeal.
When the gentle acoustic guitar of 'Beaten Spirits & Paper Crowns' plays us in, you'll get a pretty good indication of whether this album is for you or not.  If you are looking for sex, drugs and rock and roll, then you are in the wrong place. This is a much gentler affair. Gary Hutchinson may not be the greatest singer of all time, but his voice has character and on tracks like 'Passage of Time' his gruff vocals contrast perfectly with Enise Hutchinson's fragile and beautiful voice.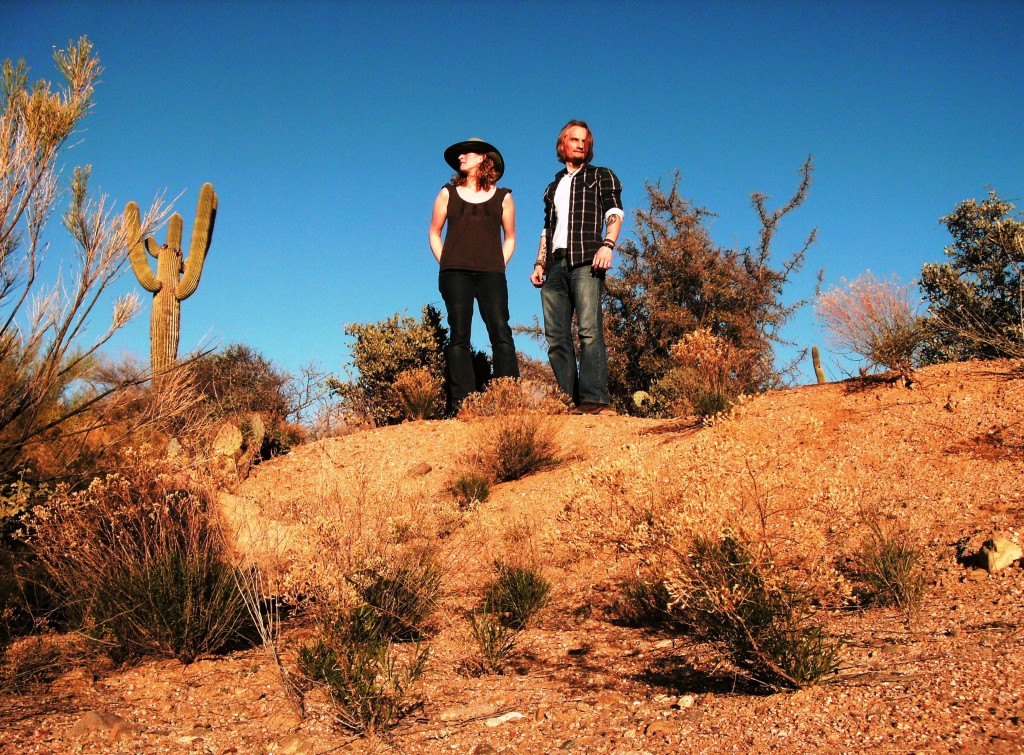 It's not all acoustic guitars though and 'Anthem' lives up to its name with some nice electric guitar work and a big sing-along chorus.  In among the stripped back music, there is some great musicianship on show here.  Elsewhere, 'Memoirs' soft acoustic sound has a wistful feeling while 'Broken Lullaby' feels morose. Fables & Ideals know how to create emotion with their music and there's real heart in these simple songs.
'Wayward Promises' has a homemade element, put together in someone's basement and sung by friends having a good time.  You can hear fingers plucking strings and it just adds something special to already well-written songs.  Finally, closer 'Footprint' is the song you want to hear when you're sitting in front of a roaring fire in a nice pub drinking with your friends.  It's one you can raise a glass to and sing along with, filled with hope and love and all the better for it.  Such sentimental feelings may not be to everybody's taste, but if it at all appeals it will grab you in all the right places.
As much as I love rock and roll that drips in attitude and aggression sometimes that doesn't scratch the itch. Sometimes you need music that sounds like it was made at home.  Which comes from good guitars and honeyed voices. It is in its simplicity that Fables & Ideals grabs your heart and as you are swept along with it, it is hard not to fall in love. It's good music for good and bad times.