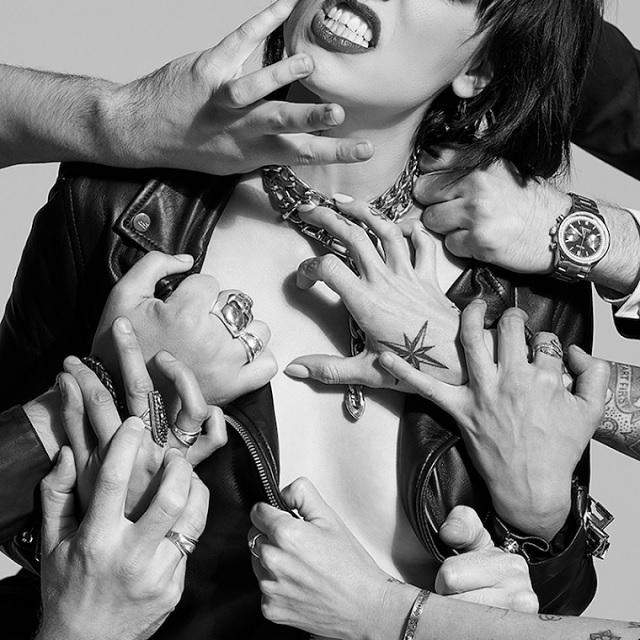 Grammy-winning US rockers Halestorm have successfully crossed the pond, with every date on their 2018 UK headline tour sold out. So they certainly have a lot to measure up to upon the release of their new album, Vicious, which has already charted at #10 in the UK.

Opener 'Black Vultures' sees Lzzy use every hard rock vocal technique in the book; starting with screams that become soft singing and harmonies to the growling, throaty vocals of the chorus. Each song on the album seems just as formulaic. A classic rock guitar backbone, a pulsing drum heartbeat, supported by aggressive vocals, added to equally as aggressive lyrics. Songs like 'Uncomfortable' and 'Killing Ourselves To Live' were forgettable. Most of them had the exact same message, a protest, 'fuck the man' essentially sums them up. 'Buzz' and 'Do Not Disturb' were actually a welcome relief, talking about fucking the man in an entirely different way, discussing drugs and sex.
They do ballads well, reflected by the success of 'Here's To Us' and 'Break In,' so it's no surprise they have returned with two more on this album 'Heart of Novocaine' and 'The Silence.' The raw energy and passion of Lzzy's vocals aren't diluted by anything. Her true vocal power is shown.
Highlights also include the guitar heavy 'Buzz'  which actually feels like a battle between lovers guitarist Joe Hottinger and Lzzy. 'Painkiller,' too, is made memorable due to the simple, repetitive riffs. Easy rhymes of 'Conflicted' make the chorus catchy and easy to sing. The same can be said for the eponymous track 'Vicious,' which has an infectious hook that will definitely catch on when played live.
If you can't relate to this, or hooking up with someone in 'room 1334,' then you'll definitely relate to 'White Dress.' The finest lyrics in the album come from this song, which will hopefully become an anthem for all women. The men in the band play their part, too, though. Arejay Hale provides a crashing introductory drumbeat, and bassist Josh Smith provides a catchy bass line.
The production value is higher than previous albums, thanks to Nick Raskulinecz, who has worked with many artists, including Alice in Chains. But overall it seems like any other generic hard rock album. It's not bad, but it's not anything special either. If it wasn't for Lzzy's female touch, then this record could have been made by any rock band out there.