Releasing their debut album 'Out Of Myself' over ten years ago, Poland-based band Riverside bring us their 6th album, Love, Fear And The Time Machine.
It is very well produced, with crisp sounds and a well-balanced and clean mix; there is enough room for all the elements to interplay without anything being lost.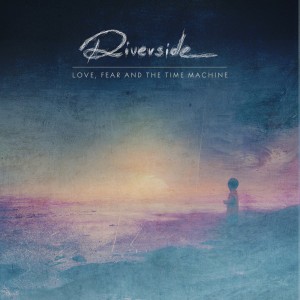 Rather than collection of songs, there is a very deliberate feel to the whole album; very much as though each track has considerately been put together as part of something greater than itself. On the whole, the album lacks exuberant dynamicism; the delivery is much more subtly articulated and this shows a clear restraint – evidence of a maturity and clarity of vision that is not often seen.
As with their previous releases, the album borrows from 70s progressive rock, using these elements to tremendous effect but without allowing them to dominate or dictate the overall feel of the album; Riverside have created an album that, while feeling very familiar and safe, is still very unique and, I would even say, daring – especially for a band with such a musical history as theirs.
"From 'Second Life Syndrome' we have been more and more immersed in darkness and screaming. Our more recent release, even though more mellow, also had a lot of blackness and sadness about it. With the new release we're opening ourselves up to brighter sounds. Despite the huge dose of melancholy, there is a new space, the songs are arranged with more flow and at the same time they have never been so concise and to the point before. But, most importantly, we're continuing to explore melodies. I have always wanted to record an album with a lot of great, ambitious songs. And I think that everyone who knows us has also wished that RIVERSIDE would record such an album. So we have [laughs]."

– Mariusz Duda
Opening with an almost folk feel, 'Lost (Why Should I Be Frightened By A Hat)' blends the emotional elements of both melancholy and takes the listener on the first steps on this musical journey. Mariusz's vocals, coupled with the subtle and calculated melodies, are incredibly soothing and, although it is not what I was expecting from a prog band, I was curiously captivated. Lyrically, Mariusz intimates that he is not where he wants to be, that there some place else he needs to get to and that he will find it, perhaps not today or tomorrow, but some day.
Deftly moving into 2nd track 'Under The Pillow,' the smooth melody and subtle style is maintained; already, it is clear that this is a restrained and calculated effort – expertly understated and incredibly crafted compositions.
Bringing more of an Indy-rock feel, '#Addicted' opens with a rather pensive bass line, the feeling enhanced when the other elements are introduced; it opens into a spaced and airy sound for the choruses, but maintains its pace and purpose right up to the point it all drops out for what could be a mini-track separated on its own – the fact that it was not leads me to assume that this has a purpose, but one that I cannot glean.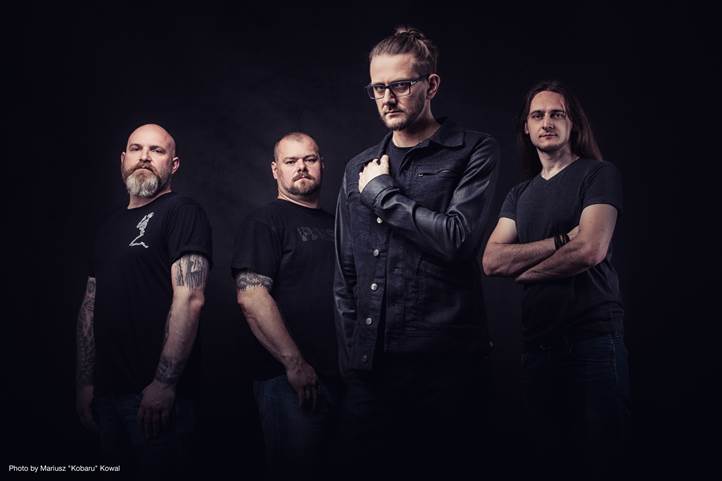 Again, opening with a bassline, but, this time, far more driving, 'Caterpillar and the Barbed Wire,' subtly introduces the more discernable progressive influence through the use of less-common time signature 7/8, which lends a certain amount of swagger to this very catchy track. What can be a jittery rhythm, is made much smoother and softer throught the delivery of the vocals and the clean, picked lead parts.
'Saturate Me' offers the first overtly progressive feeling track, taking me back to Yes; from the sound of the keys, to the walking melody that both the guitars and bass follow; this is further cemented by the odd time signature again. The 70s progressive feel is broken up by short dissonant sections with a more modern feel. The vocals maintain the overall calm composure prevalent throughout the album. The bass line gets very Squire-esque towards the end.
From the very first moment, 'Afloat' conveys as sense of remorse and even foreboding; like being the observer of one's own tragedy as it transpires.
'Discard Your Fear,' really brings something with a clear edge; starting with a with deep keys with muffled drums, the bass then kicks in, punchy and metallic with a heavy chorus effect, with the drum beat kicking in with its full, clean groove. There is an underlying funky feel, but that upbeat aspect normally afforded by funk styling, is somewhat subdued by the dark melodic drifting guitar and vocal work. The choruses, although seemingly more positive, are less empowering and more of a plea. Towards the end of the track, the sound gets heavier, but without resorting to excessive or sterotypical styling; as these guys certainly know how to do heavy, this is another example of skilled restraint and clarity of intent.
Reflective, bright sounding 'Towards The Blue Horizon' is coaxed in by the smooth, melodious picking of an acoustic guitar. The vocals amble about as the subtle rhythm section is introduced, all gradually building the track and introducing some subtly darker elements before growing comparatively sinister; atypical time signatures and thicker lead guitar parts take the track to a very different place. The track then seamlessly returns to the softer style of the intro before, again, turning on its heel as the "darkness comes."
'Time Travellers' maintains the melancholy; absent of percussion, there is more focus on the vocals, with the guitars providing the main back line, soft keys and bass thickening the composition.
'Found (The Unexpected Flaw of Searching)' brings the lovely lyric "It's a lovely life, you gotta go with what you think is right;" it really feels like a positive end for what was an emotionally challenging journey; it's a message of hope, suitably delivered both in terms of its sound and its place on the album – it brings closure, but left me asking what's next?
Love, Fear and the Time Machine, is set to be released on September 4th, 2015 via Inside Out Music and Mystic Production.