The North of England has a reputation of spitting out some of the gnarliest bands this side of Bring Me The Horizon, and The Ocean Between Us are no exception.  Originally formed in 2009, these Leeds based lads are releasing their debut album, 'SAVOIR FAIRE,' via record label A Wolf At Your Door on the 25th March, so if you don't fancy a chocolate egg this Easter, consider this Post-Metalcore treat as an alternative festive gift.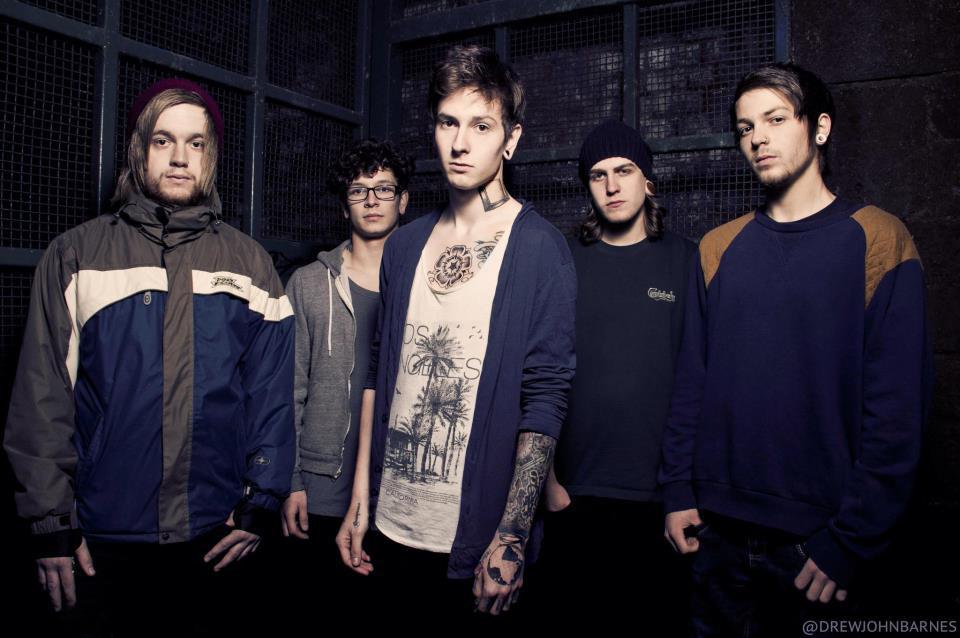 SAVOIR FAIRE is a composition of all the elements that create a successful Post-Metalcore album; breakdowns, screams, gang vocals and heavy riffs. And although TOBU don't necessarily provide anything particularly new, they've utilised a well-polished and celebrated hardcore formula to produce an album that feels familiar and well loved.
The album introduces us to the underpinning energetic sounds of TOBU with an opening track donning the traditional 'turning on amp' echoes before a quick drop into a weighty baseline and chanting vocals of 'In Sickness And Wealth'.  This tune sets the tone for the entire album; aggressive, fun and up-tempo.
Track two, 'The Liar The Thief And The Useless," witnesses TOBU build on the energy of the album opening. Arguably, this allows TOBU to showcase their most standout track. The catchy riffs in this tune do succeed in providing a pleasure to the ears and after a minute in, TOBU pull a slightly daring move of an upbeat Ska like change in pace. It shouldn't work, but it does.
Track three (Lower Case) and four (My Social Life) will have you instantly nodding your head and tapping your feet. What works well within these two tracks in particular is the execution of a solid structure allowing an element of accessibility to the audience. In short, you'll feel like you already know these tunes.
"Now Here" comes as a welcoming thirty second interval to the energy and allows for a slightly different pace and sound ready for track seven, "In Reality." The only down side to this this tune is the vocals, which might make you double-check your ITunes at points to see if you're listening to the same band. This uncertainty continues into the intro of track seven, "Remember Yourself." Bizarrely, the intro of this track resembles an almost early Limp Bizkit/Linkin Park type instrumental, which luckily only last a few minutes. However, as negative as this may sound (to some) it crucially allows TOBU to present diversity throughout the album. Something I feel they're perhaps keen to express.
By track eight the boys are back to what they do best, showcasing a solid hardcore sound with "Safety," another stand out on the album. One of the most noticeable elements of this debut, is that the tracks are positioned as though they'd be performed in the same order.  From the energetic first four tracks to the thirty second break down of 'Now Here' leading immediately into a heavily instrumental 'Remember Yourself,' the album then builds the momentum back up for the final four tracks and finishes on the epic and heartfelt "God Is an Atheist".
Ultimately TOBU have created an album both heavy and expressive, which will undoubtedly get them the credit they deserve. The diversity of the album does showcase their musically knowledge and skill, however these boys are at their best behind an already busy genre. Luckily, it's one we all know and love.
SAVOIR FAIRE is out now via A Wolf At Your Door Records.