A superb start to what I hope will be a superb album as this bristles with coaxing melody and tight sounds. Like Johnny Rotten in the early days, so take that leap of faith and pogo hoping you don't go through the floorboards. If you are not too exhausted from trying to keep your arms still while balancing precariously with your feet together you might want to listen to 'This Vanity' as it harbours some superb spaced-out sounds that are melodic and ripe. The vocal lilting turns away from Johnny Rotten and moves towards a Jim Kerr moment but doesn't remain in the musical moment for long but shows a great diversity in vocals.
'Inquest' jumps around like an excited dog and reverts back to the punk familiarity as the music jangles repeatedly and transports us back to the good old days of Top of the Pops.
'Retrograde' is a superb dance track and Rio has done it again sounding like various vocalists from the 80's it's just amazing, the music isn't bad either. Hard hitting, edgy and just good to move around too. It doesn't get better than this. 'Legacy' has one of those beats where you just can't keep still which makes typing virtually impossible. However, it's fun revisiting the past with new tracks – I suppose you can say it is the legacy of the 80's.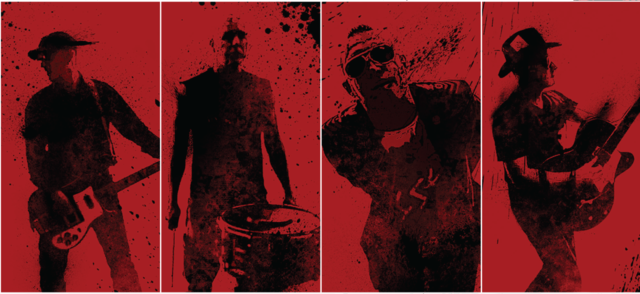 'Zeitgeist' is a spooky, eerie track, plundering to the depths of its core and highlighting an unusual carefree embrace. It's most definitely dark and ambient but there's more to this than just that – It's overall sound is just compelling. 'Disassociation' throws a square peg in a round hole with its up-tempo chant and punk drama, unfolding with twisted and turning rhythms that infect the feet so you can't stop them moving.
On 'Waiting for God' the tempos are just raunchy and alive and seizes the moment with an undulating catchiness. 'Trespass' shows a swinging, captivating track with a dark element but still full of groove to dance to. 'Life Is…?' is what you make of it I suppose, although Rio's vocals are making it somewhat more enjoyable, with strong sensual lyrics and music that broadens the horizons with infused, evocative melodies and moreish rhythms.
You need this!
 1919 Bloodline is out now via Westworld Recordings.