Early Signs of Denial is set for release on the 13th May 2016 and produced by Dave Baksh out of the Gentleman's Den studio in Pickering, Ontario and mixed and mastered by Frank Gryner.
'The Wild' kick starts the EP with a tumultuous rumble that really gets under the skin and infects like a rabid disease. It's a real rebel rouser that engages on a strong level and motivated by a reinforced sound. Weaving a compelling and textured rhythm it clearly is catchy and kind of bewitching.
'Is This Life' is another wholesome track incorporating hearty strides and a very heartfelt vocal lure that awakens a climatic drama unfolding with some rewarding results. The very track holds so much and is increasingly imaginative and creative with plentiful rhythm holding compelling encounters along the way.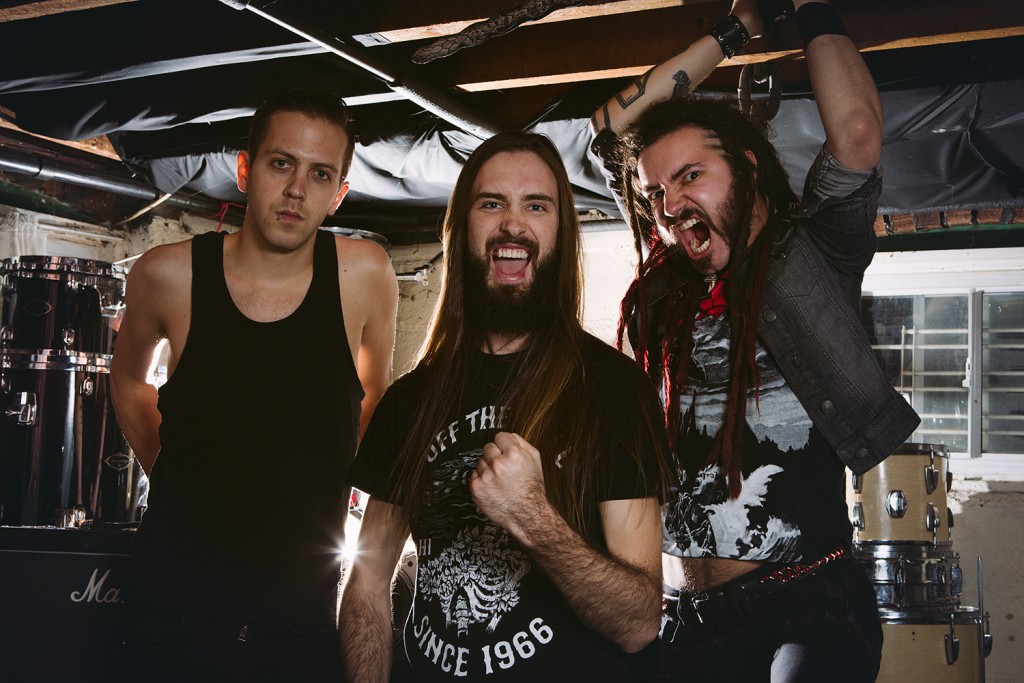 'Berj Khalifa' is extremely uplifting, this track goes into overdrive with brooding rhythmic patterns and spicy swagger! The catchiness creates mischief, creeps up and hones in on the senses.
As this track title would suggest, the band are singing about "Burj Khalifa, known as Burj Dubai before its inauguration and is a mega-tall skyscraper in Dubai, United Arab Emirates. It is the tallest structure in the world, standing at 829.8 m!" Although the band have used a slightly different spelling.
'Pigs' is not a shy track and has a superb swagger of infectious rhythm attached to it. It sort of pulls you up short and begs for attention throwing out melodies from all angles and is quite raw in delivery.
'Now' doesn't beat around the bush either! It slaps an overwhelming catchiness around the audial, brutalising with a strong vocal screech and lyrically appealing. The attitude says it all and finds the track giving on all levels with a stirring quality.
The final track entitled 'Winter' hones in on some fiery strings and superb drumming that accompanies an edgy vocal lure, and like Piranhas, Black Absinthe make use of their talent offering biting chords and a drilling of hyper activity that digs a deep hole into the psyche that manifests as temptingly refreshing.

It is one quite impressive EP that goes all out to impress. It is hard to imagine that just three guys could make such an impact, but they do! Quite a robust six tracker that is distinct and captivating!
There is a good warmth and depth to Black Absinthe! Go enjoy!