This debut album by Black Country hard rockers Stone Broken has been a long time in the making. Starting off with the album launch back in December just before Christmas, All in Time finally gets its general release this coming Friday. For those who haven't heard it yet, the anticipation leaves it a lot to live up to.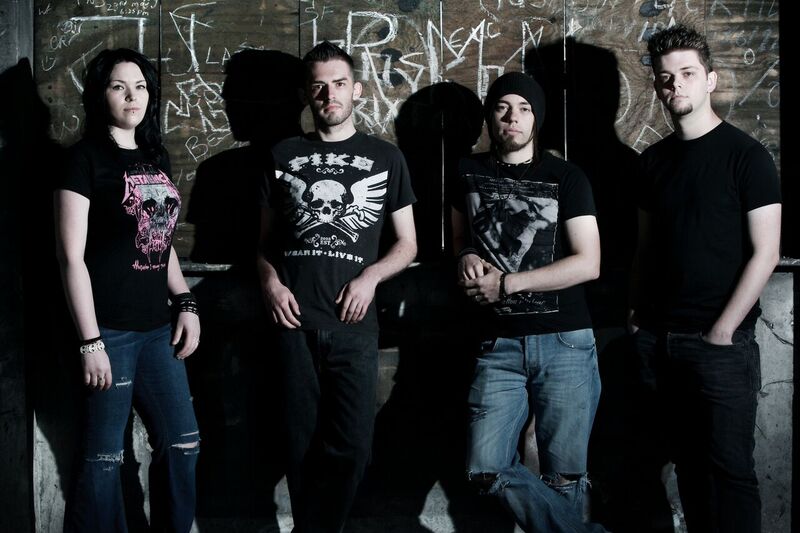 Opening song and current single 'Not Your Enemy' certainly gets the album up and running in the correct manner even though it bears more than a passing resemblance to Black Stone Cherry's 'Lonely Train'. If the band were aware of happenstance here during the recording then they certainly chose to turn a blind eye to it on this occasion. It's certainly no sin to wear your influences on your sleeve though and alongside BSC there is also clear inspiration from the likes of Alter Bridge, Shinedown & the Foo Fighters. The slow burning but meaty 'Be There' keeps up this direction. It's a formula, which is tried and tested whilst not always particularly diverse. There's no unexpected or thrills going on here and as soon as you reach 'Wait for You', you'll be thinking that's there guaranteed banker for plenty of airplay on commercial rock radio and would make the perfect Double A-Side (remember those?) alongside 'Save Tomorrow'.  'Another Day' carries on the Arena-Rock theme whilst 'Stay All Night' does round off the album very nicely.

Purely on a song by song basis, there's very little to pick holes in this album but if there's one disappointment to have as a fan, it's the lack of new material here for a full-scale debut. 'Better' and 'Let You Go' were both previously video singles for the band whilst 'This Life' had been freely available in demo form for quite some time, although the new version here is much better. All four participants in the band here are all good at their respective roles and yet a feeling is left that they've played it rather safe.  Perhaps there's a nervousness so young in their career to try venture into too many sub genre territories of rock or they're saving that for album number two. Only they have the answer to that.
All things considered this is a more then decent debut, but one which could have been truly great, had Stone Broken been wishing to push the envelop a little further then have done here.
Review Overview
Summary : For fans of: Black Stone Cherry, Alter Bridge, Shinedown & the Foo Fighters.