Immediately you can feel that vibe as German metallers Varg take to the speakers and rip you a new one. That Pagan beat and melodic groove that allows you to flirt with it before it takes control of your very being is just ground-breaking. Vocally seething and raw it bites like a champion pit bull, however, it does contain its slower, softer moments that are eerie and ambient with plenty of surprises along the way.
The harmonies of first track 'Götterdämmerung' blend superbly and give the track depth and immense likability. This one doesn't intend to let you win it will leave you standing.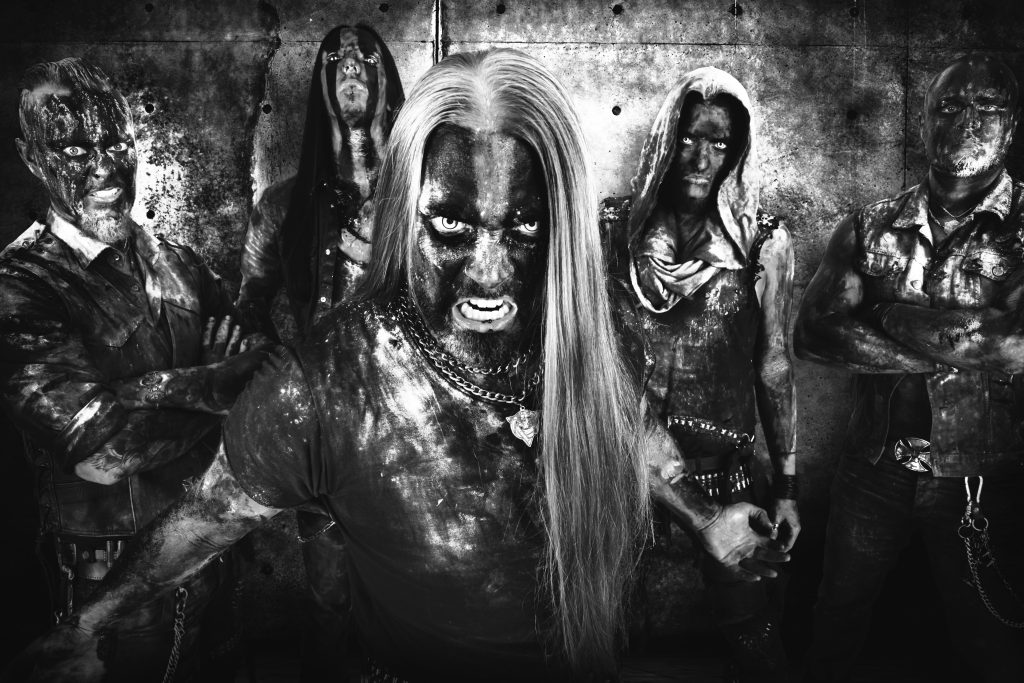 Second track 'Hel' – now there's a name to conjure with The Norse Goddess of the Underworld and this track does the name justice, make no mistake. Its enjoyable proposition is tempered with dark slabs of intentional animosity – however, it is also a welcoming track because of the deep and rich melodies attached to its endeavours. It throws a familiar spice into the mix that adds more than good seasoning but a bulbous and barbaric tone that is vicious and yet still moreish. It is the death metal challenge it never ever fails.
'Beissreflex' is jaw-dropping as the riffs and vocal magic pull together under a German tongue it is cruel and unyielding but highly pleasurable to listen to. Whipping around the senses it cocoons its prey with bold and persistent temptation that nobody in the right minds could resist. I am not even going to attempt resistance because it is futile.
The title means bite reflex and boy oh boy can this track bite like no other, it holds evil intent but there's no escaping it, no matter how hard you try, but, I am not really trying too hard though!
'Knochenpfad' has a strange title that I can see as being called 'Path of Bones or Bone Path', although this is what will be left after listening to these four tracks. There is something menacing about the German accent that is what I love about it and it is just right for death metal it adds its severity to the music and is all the more dramatic and appealing. I cannot understand anyone not loving the German accent, it is so guttural and teasing just like this utterly wicked track that throws out its unrivalled devilry in abundance! Absolut ansteckend und unbarmherzig!
Varg's Götterdämmerung (God's Dawn) will be released via Napalm Records on 14th April 2017.