What a year for Rock and Metal! We started 2013 with the highly anticipated album from Muse 'The 2nd Law', the album went straight to number one in the UK Rock Album Charts. We then saw new band Mallory Knox take Black Veil Brides and Foo Fighters from the number One spot with their album 'Signals'. We had new albums from such greats as Megadeth, Dream Theater, Biffy Clyro, and Black Sabbath. We ended the year on A Day To Remembers, Alter Bridge, and Pearl Jam. With so many genres now within Rock and Metal, it is so hard to choose the best. We asked the music fans, the music journalists, and some band members what their top albums of 2013 have been. I believe this list covers it – However if we have missed any you think should be on the list, let us know in the comments box at the end of the post!

Dream Theater – 
Dream Theater
Victoria Purcell (RAMine Editor)
James LaBrie has been busy this year! He has released a solo album, an EP, and the new self-titled Dream Theater album. I wouldn't expect any less from Dream Theater with their theatrical, explosive, dramatic intro. First single off the album 'Enemy Inside' is slightly more aggressive then then the rest of the album, it tells a story – Storytelling seems to be a theme throughout the whole album. Dream Theater manage to keep all the tracks to a normal length on this album, which is nice. This is ultimately my album of the year because its unique. You can't simply predict whats going to happen next on a Dream Theater album. This is music that creates atmosphere – Dream Theater take you on a journey. This is certainly an album for fans of progressive metal. Top tracks include 'Enemy Inside' and 'The Looking Glass'. 

Ghost – 
Infestissumam
Sean Rafferty (RAMzine News Editor)
My favorite album of the year has to be Ghost's 'Infestissumam'. Before this album I wasn't a huge fan of the band but now they have to be one of my favourite groups. I'm glad they've gone for a more tuneful sound over the heavy church music – mimicking style with their previous record; it was the slight push I needed to get into them completely, and through this album I've begun to enjoy their debut as well. It also reintroduced me to more classic and doom styles which I hadn't listened to since last year with the return of Black Sabbath.

Onslaught –
VI
Craig Young (RAMzine Writer)
My album of the year has to be Onslaught's 'VI'. I have a huge soft spot for them. While they are not thrash innovators anymore, their sound remains constant to what it has been since they started out. It just gives me a warm feeling listening to it – it's the Onslaught I know and love. You don't always need innovation, progression or any kind of musical change to enjoy an album. That doesn't mean that it's just a carbon copy of other albums. Yeah it's the same type of music but it's still fresh and strong and . . . fun!

Paramore – 
Paramore
Cherry Welford (RAMzine Writer)  
I have followed these guys since day one. What I love about the band is the fact that they have stayed true to what they do best. They have their own unique music style that they still manage to pull off after nine years. They haven't changed one bit, they've just got better and better and have definitely grown as a band. Having a woman as the lead vocalist is still a rare find these days and I think this is due to the fact that there really is only one Hayley Williams. To top what she does would take some doing. Top three tracks on the album are 'Fast in my Car', 'Now' and 'Still into You'. Definitely worth a listen especially if you already are a Paramore fan.

The Hype Theory – 
Captives
Lewis MacLean (Music Fan)
'Captives' the new album from upcoming pop/punk rockers The Hype Theory, makes for great listening. Crunchy heavy rock guitar mixed with kickass hooks and melodic harmonies from petit singer Katy Jackson -keeps it a fine balance of loud and sweet. Starting off with the title track the precedent is set and its fast furious rock all through. 'Heartsick' is one of the top tunes, pining at the semi-emo melody making you sway on the verses and cheer along with the chorus, proper rollercoaster rock. The third song 'If you're going down' shows greater depth to the band, a slow, almost pop punk ballad it tugs at heartstrings, dropping the pace at bit but never for too long. Katy's vocals always linger in your senses, making me pine for my teenage years . Katy flexes her vocal muscles in 'Reverie' and delivers a truly heartfelt performance (a stunning acoustic rendition is out there somewhere). It's about here it dawns on you that Hype Theory can have a wider appeal.'Satellite' gets good from the intro with a nice tempo as you wait for yet another of the bands momentous choruses. I would say its my favorite album mainly because it has great consistently and wide appeal outside of the 'pop/punk' genre into other areas of rock & pop. They are great live and really bring some euphoria to the stage even hearing their songs for the first time .

The Dillinger Escape Plan – 
One of us is the killer
Steve Jackson (RAMzine Writer)
My album of the year can surely go to none other than Dillinger Escape Plan's 'One of Us is the Killer'. Five albums in and still Dillinger have the ability to completely amaze the listener. Whether if the furious blast's of technical rage, the electronica build ups or the anthemic choruses, everything on this album is done too absolute perfection. But this album isn't album of the year because of a great collection of songs, to be album of the year an album must work as an entire body of work. Each song twisting & turning, fluidly forcing its delights down your ears, lending to what is (as always with Dillinger) an experience. Dillinger Escape Plan operate in a field of one, there is no one like them, no one can come close to what they do and 'One of Us is the Killer' may well be the finest piece of work they have done to date.
Arctic Monkeys – 

AM
Sophie davenport (RAMzine Writer)
'AM' by the Arctic Monkeys is a seamless display of indie rock which is perfect to listen to when you want to calm down from the rock out you had over the heavier bands. The album flows perfectly from song to song and it's a lyrical masterpiece if I ever heard one. 'AM' contains three singles; 'Do I Want To Know?', 'R U Mine?' and 'Why Do You Only Call Me When You're High'?  All of which are contagiously catchy and well written. 'Do I want to know?' also has the best music video I have seen this year, the video incorporates the albums artwork into a flawless display of contemporary animated videography.

Volbeat – 
Outlaw Gentlemen and Shady Ladies 
Martin Durrent (RAMzine Writer)
This is the album of the year. If you're looking for musical variety, sheer musicianship and some of the best songs of the year, then look no further. 'Outlaw Gentlemen and Shady Ladies' by Volbeat has the lot. From the commercial melodies of 'The Nameless One' and 'Pearl Hart', via the sheer pop majesty of 'Lola Montez' through to the unadulterated metal riffage of 'Dead But Rising', 'The Hangman's Body Count' and 'Doc Holliday', Volbeat's ear for what makes a song incredible is there for all to see. In Michael Poulsen, the band have the most underrated voice in hard rock and metal music. The man's vocal range is simply incredible, encompassing soulful baritones with powerful higher notes. The addition of Rob Caggiano on guitar has proved to be a masterstroke, with his lead lines and solos proving that he was born to be in this band. If anything he has made Volbeat a more well rounded musical force to be reckoned with. Bring on the next Volbeat album, it's going to have to be something very special indeed to top this.

Bring Me The Horizon – 
Sempiternal
Stephen Stanford (RAMzine Writer)
Without a doubt my album of the year is 'Sempiternal' by Bring Me the Horizon. I was lucky enough to review this album for RAMzine in time with its release and even now I am still as blown away by it as I was when I first heard it. It took what people expected of a BMTH album and added what certain aspects had been missing from past outings. It still contains the usual anthemic songs, such as 'Sempiternal' and 'Shadow Moses' mixed with those slower ones that allow a slight chance of pace, like the haunting 'Hospital for Souls', but done with a style and a maturity that I haven't heard on an album since. In a nutshell this album is one that I insisted everyone listened to at least once!
Letlive – The Blackest Beautiful 
Shaun Brown (Music Fan)
When it comes to live shows, there are few bands on the planet that can match the ferocious intensity of Letlive. Whether they're stage diving into festival crowds or hanging from the rafters of a packed local venue, they're quite simply mad. Oh, and absolutely incredible. But when it came to reproducing this chaotic maelstrom on record, they fell a little short on 2010's 'Fake History'. Could latest release'The Blackest Beautiful' bridge the gap between on-stage brilliance and studio quality? The answer is a resounding yes. From the disjointed opening of 'Banshee' to the almost radio friendly hooks of 'Younger', this LA quartet have produced an absolute belter of a record that twists and turns like a schizophrenic rollercoaster. Not only have they managed to nail down the beautifully raw essence that makes their live shows so jaw-droppingly crazy; they've also weaved the tracks together to form an album that is almost a living, breathing embodiment of the band. Right through the pounding 'Empty Elvis' to the catchy-as-hell 'The Dope Beat'. Letlive have created an absolute masterpiece that has defined them as one of the strongest rock acts around right now. World domination will be soon to follow…
Buckcherry –
Confessions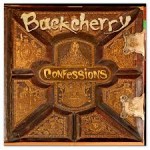 Tollef Rikje-Pearson (Guitarist for Hornet)
This year has seen some great releases for rock and metal but my favorite is easily Buckcherry's sixth studio album 'Confessions'. Having followed the band since the release of '15' back in 2006 – I was yet again excited for a new release. I've always felt that Buckcherry's song writing grows on each album and this is definitely the case with 'Confessions'. The album boasts thirteen stand-out tracks which are loosely based around the seven sins and sees Buckcherry add some elements from outside their usual writing style, which makes the album sound fresh and modern. 'Confessions' is packed with killer songs from start to finish. The tracks to listen to are 'Nothing Left But Tears', 'Gluttony' and 'Sloth'. 'Nothing Left But Tears' is an absolute blinder with great dynamics, for me the best song the band's ever written. 'Gluttony' has a huge chorus; it's a short but powerful hard rock track with a punk edge – the classic Buckcherry sound! 'Sloth' once again shows off the bands softer side and is a slower, emotional ballad with heart felt lyrics from singer Josh Todd. I've listened to the album a lot since its release in February and will continue to do so.
Carcass – Surgical Steel
Richard Warrell (Music Fan)
Carcass are my favorite extreme metal band ever, bar none. No other band has combined the ferocity and aggression of death metal with the pop hooks and accessibility of melodic metal with the effectiveness Carcass did on their magnum opus, 'Heartwork'. Throughout their career, the band stood head and shoulders above their peers in the death metal scene. This consistent quality meant it was a foregone conclusion that comeback album 'Surgical Steel' – the band's first in seventeen years – was going to be fantastic. There is little more to say about 'Surgical Steel'. The album is simply yet another slice of catchy, melodic, aggressive death metal by the band that does it better than anyone else. ;Surgical Steel' does not feel like a comeback album – it feels like business as usual for Carcass, with Jeff Walker and Bill Steer's signature styles as identifiable as ever. It is shocking, actually, just how well this new material sits alongside classic Carcass albums like 'Swansong'. Time has not slowed the band down at all, and the new music has the same youthful energy and vitality of the band in their prime. Premium grade metal.
Black Sabbath – 13
What makes '13′ so important, really, is the fact it even exists. The last Black Sabbath album was 1995's underwhelming 'Forbidden' while the band's last with Ozzy Osbourne was 1978's 'Never Say Die!', the second of two lacklustre albums that closed out Ozzy's original Sabbath tenure. '13′ was Black Sabbath's chance to finish their career the right way, righting every wrong with one more phenomenal album. And that is exactly what they did. '13′ is slick and modern, yet every song feels like a natural successor to a classic 70s Sabbath song. Gathered together, Ozzy, Tony and Geezer still have the same mystical power that made them so special the first time around, giving the album real presence wherever you listen to it. Sure, it's a shame Bill Ward wasn't involved, but Audioslave/RATM sticksman Brad Wilk fills in admirably. 13 saw Sabbath achieve their first UK #1 since 1970's Paranoid and first US #1 ever (feats never accomplished by Ozzy as a solo artist). The album's success and the accompanying world tour were inarguably the most widely-enjoyed and most important metal events of 2013. The bottom line on '13′? A gift from the gods of metal. Cherish it.
Children of Bodom – Halo
Chris Haylock (Music Fan)
'Halo of Blood' by Children of Bodom was my favorite rock/metal album of 2013. From start to finish it is an explosion of metal mayhem. It contains Children of Bodom's slowest ever song and their fastest ever song and encapsulates the melodic and psychedelic qualities of their 'Follow The Reaper' album; whilst at the same time capturing new ideas and dipping their ladles into their previous caldrons. The opening track 'Waste of Skin' is an upbeat thrash metal song that sets the tone for the rest of the album. The title track 'Halo of Blood', apparently the fastest song that COB have ever written is a psychedelic rampage that steamrolls your brain from beginning to end. The best thing about this album is the fact that it never drops in standard, every track has something to offer and doesn't disappoint. For guitar lovers there are riffs a plenty and face melting solos with keyboard interjections. If you love hardcore heavy metal with melodic guitar and keyboard parts then this album is definitely for you, even if screaming vocals aren't your thing this album will still impress you because the vocals fit perfectly with the music. 10/10. Highly recommended.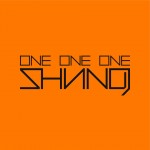 Shinning – One One One
Tom Hynes (RAMzine Writer / Bassist for Malifice)
Psychotic, aggressive, innovative, energetic, experimental, gritty – just a few words I can use to describe the greatness of this album yet not truly sum it up. For Shining this was a massive leap forward in their progression and molding their sound into one that's palatable for mainstream without truly casting off their roots and prog/jazz roots. They instead have kept them and as such amalgamated them into something truly special sounding somewhere in the realm of a cross between Faith No More/Marilyn Manson/The Dillinger Escape Plan and a few others but still able to maintain some fairly straightforward song structures for accessible listening whilst making room for a bit of experimentation. The whole album has a great energy to it and maintains a quick tempo throughout which makes you keep paying attention to it and although it's a rollercoaster ride it's one that you want to stay on and keep the thrill of it going. In a year of great new albums this is fully deserving of your attention simply because there's nothing released this year that will sound quite like this.
Afterlife

–

Omega
Pagan Hel (RAMzine Writer)
Well this was never going to be easy, trying to pick just one album for 2013. With liking so many genres it was bound to be a mammoth task for me, but I have narrowed it down to six of various genres and all worthy of further investigation. On hearing this there was no going back, just the album cover alone got me interested but on listening I found this to be one amazing rock album and looking forward to hearing more from the band in 2014, with the possibility of seeing them perform live.Compelling, just as it is bone crunching with towering rhythms that are prevalent through-out, with 'Energy' being one of the most caustic tracks on the album and giving my finger good exercise repeating it over and over as well as my vocal chords as it is so damn addictive. This gains your undivided attention and is something to get excited about and believe me I couldn't be more excited to keep repeating the tracks with regularity. Each time I do I find more to focus on this is powerful?
Disfigured Divinity –

Zapotectron
If ever there was an album that has got played to death it must be 'Zapotectron' – their particular brand of melo-death is just captivating with deep ravenous growls and clean vocals mixed in with haunting keyboard it's a recipe that needs nothing else added – except 11 on the volume! This is a new savagery that lingers and teases with regular abandon. It's punchy, addictive, compelling and manages to amass a certain charisma that you just want to be part of. To say it sucks you into its emotive embrace is an understatement – it goes right for the jugular and together with the haunting keyboards just mesmerizes and engages the listener into a new realm of stirring and exciting rapture.Vocally scathing, raw and brutal but coherent enough to sing along to it holds so much for the listener to enjoy thoroughly whets the appetite and is without a doubt one of my favourite genres. It sweeps you into a vehement maelstrom of energetic seductiveness that is not only energising but satisfying. I can't wait to hear more from Disfigured Divinity in 2014 – Breath-taking!
Inhabit – Inhabit
Inhabit are so new they don't actually have an album out just yet, so you will have to make do with the EP. But it really takes your breath away – and hopefully the good people of Liverpool will be getting to sample their delights in 2014 – I can't wait! Seeing Karlis with That Æon Familiar way back when, I knew this was going to be something very special indeed – and I wasn't wrong. As soon as I heard this I was hooked. Karlis has been keeping his head down and working on some of the most extreme music known to man. His vocal chords must be made of reinforced steel that more than impact on the ailing aural as you listen. This is more emotive than you can think possible. The high pitched screams flow like a molten lava stream and the music burns and weaves its turbulent magic. A tirade of dramatically charged persuasion of eccentricity surrounds you leaving you plagued with an intoxicating madness without even touching an alcoholic beverage. 2014 will see this happen before your eyes it will simply stun, mesmerise and shock you!
Inner Shrine – Pulsar
For something totally unique it has to be Inner Shrine. The Inner Shrine are the first band to use an Italian soprano and combine classical music, progressive and metal together and what a combination! Quirky just got better! Inner Shrine have nearly sixteen years of music behind them and in my opinion made good use of cornering a niche that has not really been explored to the fullest – until now that is. Incorporating ambiance with special effects that literally transport the listener to another realm of pure imagination. It is powerfully seductive in its own right and engages with a towering inferno of pure savagery but tells a story in its lyrics. Annihilation of the world as we know it, apocalyptic, desolate and black. If this is your first encounter with Inner Shrine then be prepared for total annihilation in every sense of the word. It's powerfully predatory and will leave smoke ridden chasms in your speakers leaving the listener a lot to digest with each track – some of you may not fully understand its rich hues of madness, but try it's simply amazing!
Zarraza – Cutting Meat Fast & Loud
For even more brutality and from the outer reaches of Kazakhstan. ZaRRaZa's EP literally goes way beyond the boundaries – playing fast and far too loud according to their police force who were apparently called out at one of their gigs to smooth things over! I would have loved to have been there! Its sinister madness flourishes and gathers momentum as it simply explodes into a raucous party of towering rhythms and savage beats. The harsh growling vocals adding their touch like a punch in the groin with a metal fist. Persistently savage and potent and will have every metal head salivating to sample its delights. Sizzling in rhythmic swagger it offers pure unadulterated toxic acidity in every note. It's corrosive and devours with evil intent and leave a trail of deadly blackened smoke in its wake. Engaging and fully fuels any fire that looks as if it is remotely going out – to one of a full on festering pit made by Satan himself. ZaRRaZa shows no mercy, they are hell bent on destruction – if this music had limbs it would be Satan himself!
If we missed any albums you feel really deserve a mention please let us know in the comments box at the end of the post!