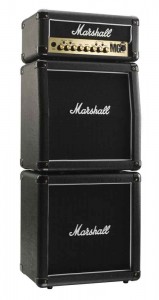 RAMzine are pleased to announce that the collecting for our Ryan's Appeal is still going strong. We have just been kindly donated a Marshall MG15FX Micro Stack from the kind people of Marshall Amps.
We are so pleased with the amount of support and generosity we have received from the music industry so far and could not be more grateful for the response our appeal has had.
The auction will launch on December 14th so that each item can auction for ten days, finishing on Christmas Eve.
Ryan is suffering from a rare form of cancer called Neuroblastoma, which affects the nervous system. This form of cancer affects only around 100 children per year worldwide, at the age of around 22 months.
The treatment for this cancer involves stem cell research, which is unavailable in the UK, so we are trying to raise money to send Ryan to Germany where he can be a part of potentially life saving treatment.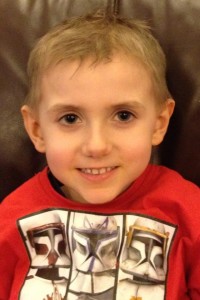 Ryan has been suffering from this cancer all his life, and we are confident that this research will not only save one life, but the lives of many children by the introduction of stem cell research in the UK.
In the past few weeks, Ryan has been to Germany and is currently undergoing his treatment. This form of treatment is very complicated, but you can keep up to date on how Ryan is doing via his blogspot page where his mother keeps us regularly updated with the treatment and his condition: http://ryansappealpage.blogspot.co.uk/
We've currently been donated a years subscription from High Voltage magazine, signed merchandise from Bring Me The Horizon, While She Sleeps and Kids In Glass Houses. Frank Turner has also shown a basis of support by donating some signed goods.
This auction is not only about raising money, but showing a basis of support and affinity for the introduction of stem cell research in the UK.
As a country, we have some of the best doctors and surgeons in the world, and stem cell research has already been proven to save lives.
Our auction will be online via an ebay account that we will set up closer to the time, so that it is linked to Ryan's JustGiving page. See here.
If you are in a band, big or small, signed or unsigned, or just want to be a part of the auction, please feel free to email us at cheri@ramzine.co.uk, we would love to hear from you.