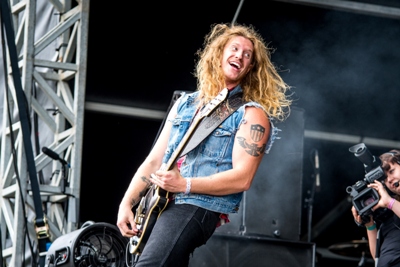 Currently touring the UK as special guest to L.A. Guns; Wisconsin guitarist Jared James Nichols has just released his new single 'End Of Time'.
'End Of Time' is taken from his latest album Black Magic, previously reviewed here at Ramzine, and there is also available to the new single that you can watch here.
To read an interview with Jared James Nichols at Ramzine click here and for tour dates see below.
L.A Guns UK Tour with special guest Jared James Nichols
Rebellion, Manchester – Thursday 6 September
Tivoli, Buckley – Saturday 8 September
HRH C.R.O.W.S, Sheffield – Sunday 9 September
Hair Metal Haven, Hull – Sunday 16 September