Back early last year, I found myself strolling into the Underworld to cover a show of one of my favourite bands, Grand Magus with support from the fantastic Planet of Zeus. Now at RAMzine, we like to pride ourselves on trying to showcase the new and upcoming bands, so getting in early and checking out those opening acts is a big part of what we do when it comes to gigs. This night proved to be one to remember, Blind River were opening up, I remember vividly messaging our great editor in chief not long after their set about just how good they were! Things really took off gig wise and they found themselves hitting stages at the best of festivals, including the second stage at Bloodstock Open Air where I next caught up with them to find out the Grand Magus show was only their second show, for a band without a record or EP, they certainly made some head way.
Fast forward a few months and I was celebrating my birthday with two mates in the capital before heading off to cover Blind River at The Black Heart, getting better and better every time, it was then I finally heard the talks of an album due this year. That fantastic night will forever be etched in my mind and completely unforgettable! Fittingly, it all fits in for the album release show taking place at that very venue. A show we will be at and we hope, struggling to push through you all at the front to try getting our photographs of them!
Just like they have been over the past year, they are very much all about nailing that live band tightness, and it carries over to the album, 4 days, 5 guys, one producer and the middle of no where for a home, it brought all the magic home and sounds as good as I imagine it felt. There's no school like the old school, so why not do it with that attitude in mind. Recorded live as a band in the studio, you can sense the love and enjoyment from start to end. 'Going Nowhere' hits out with its familiar rocking feel, familiar courtesy of the demo video on YouTube that plays endlessly on my playlist. 'Bonehouse' follows up with an almost swamp-like blues feel, pure fuzz heaven, set to be their next video release, you'll soon have it etched in your mind. Another YouTube favourite for fans with 'Can't Sleep Sober' sounding really honed in with its beer swigging catchy, grooves.
'Freedom Dealer' is reminiscent of some Thin Lizzy-esque/Status Quo feel that really smashes out a catchy chorus, Harry even shows off for almost tongue twister styled moments in his lyrical genius. 'Life Got Lost' brings swagger to the party, best paired with the finest of your favourite top shelf liquor. 'Peacemaker' brings back the fist pumping rock for a track before the mellow side shines through with Home, they are anything but a one trick pony. 'Unto The Creature' kicks the speed back up a notch with 'Resurrection Sister' matching it in all its glory. Closing up is the 'Sunset Of Miles', a big, open, expansive mother of a track, making it extremely difficult to forget.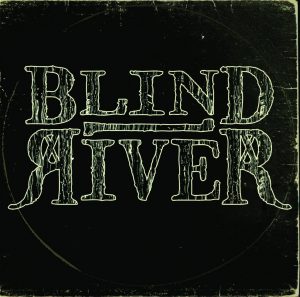 The album is unforgettable, blues, rock, swagger, grooves, nothing is held back and it quite simply just works. I went into this with high expectations, what it gave me was so much more. Harry brings a great vocal range, raspy and rough with moments of an almost John Garcia sound. Bassist Will dominates the bottom end with the rhythm section matched by the monster behind the kit Andrew, recently described as a 1992 Hulk Hogan, he certainly plays with as much greatness as that wrestler did back then, rounding out are guitar duo Chris and Dan, a pair match made in heaven. Bouncing off each other and blending their sounds fantastically, they know how to write riffs and the album genuinely almost has too many to remember. Producer Peter Miles doesn't sound like he had much of a job to do, but what he has done is nailed that feeling you get with a band live. If ever there is a feeling when listening to an album, it is just that, the goosebumps rise song after song.
Limited to just 500 copies in the first run, be sure to not hang about with pre-orders currently available now, and with their release show coming up fast on the 26th of May at the Black Heart, it will be a very busy, fantastic night, be sure to get down early, something tells me this will be a party. You will find our excited selves down at the bar before hand!