Genre: Dark Occult Rock
Stoner doom with a hint of hard rock things just got serious. The sounds created by Brimstone Coven are nothing short of awe striking! Despite pulling in from past riffs of Sabbath and even sounding slightly Zeppelin in places, the band have managed to ingeniously stamp their mark on to the proceedings in such a clever and creative way.
The gigantic flanks of metal carve their way into your soul and the body must respond to the bands calling. It is keen to infect with its rousing riffs and heavy stance that simply locks horns with the ears.
The hungry rhythms shoot out in quick succession and blend magically with a superb vocal by "Big John" Williams and it doesn't end there as the sound barrier is shattered with edgy bass, heavy guitar and thunderous drumming prowess.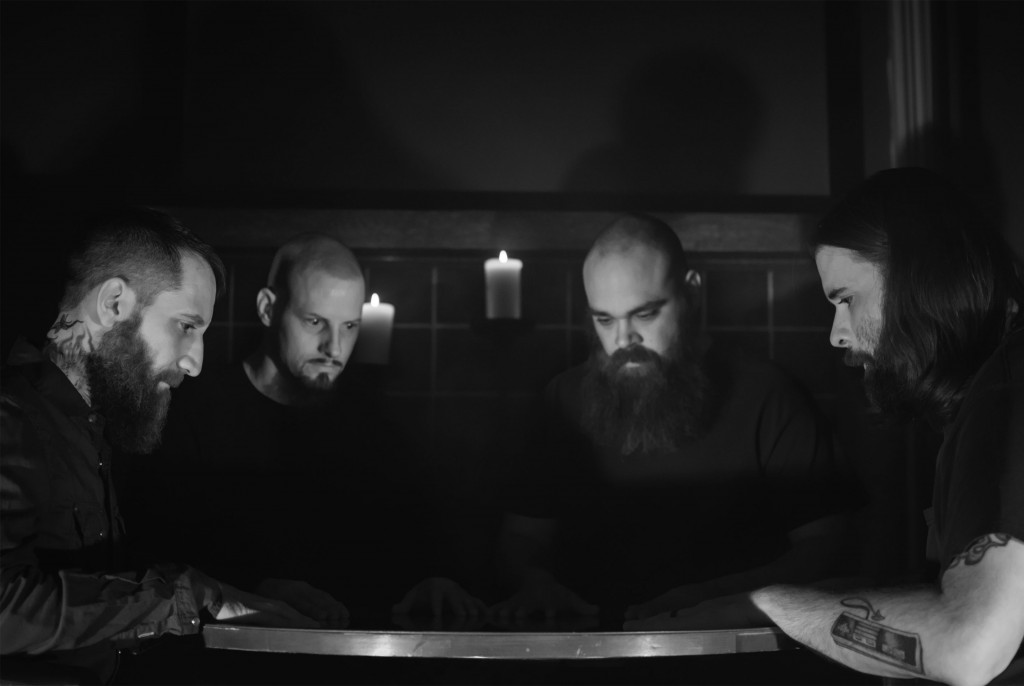 It's spirit lifting and stalks the senses into submission, with catchy hooks and underlying dark beats that ravage with an instinctive violation that churns up the emotions.
There is certainly a lot going on within each track that sends a fiery and contagious contrast of metal, rock and stoner into orbit, mixing them together and making them work on so many harmonious levels.
It is one rich album that delivers a resounding concoction of slow and fast pace, atmospheric, rock, metal and stoner doom, that there are plenty of moments to suit your mood.
From the slow paced 'As we Fall' faster paced 'Slow Death' you can bet that each track on this superb ten track album will have you salivating at the abundance of truly stunning and raw moments contained within it.

The emotional track 'The Seers' gives us a fleeting glimpse of the past as early Sabbath once took to the stage. It delivers in Sabbathesque style, so much so that you can almost hear Sabbath playing this track from one of their earlier albums – It's uncanny!
'The Plague' could be likened to an early Led Zeppelin with beautiful crisp guitar strings and harmonious vocal. There are many, many awe-inspiring moments on this album it is hard to choose a favourite track.
It is quite an unpredictable album that takes on varying paths and then veers in another direction. It is seriously dramatic and will no doubt keep an audience amused for hours with a beautiful twist of diversity and creativity.
Their energy is stark reality!