Taking over the Assembly Halls are the next young guns of rock and roll. A trio of bands that have put in the work to craft their sound and grow themselves the support of many, the work is starting to show and the current tour is a great showcase to really project them to higher levels. Two classy, British acts sandwiching a taste of American blues rock.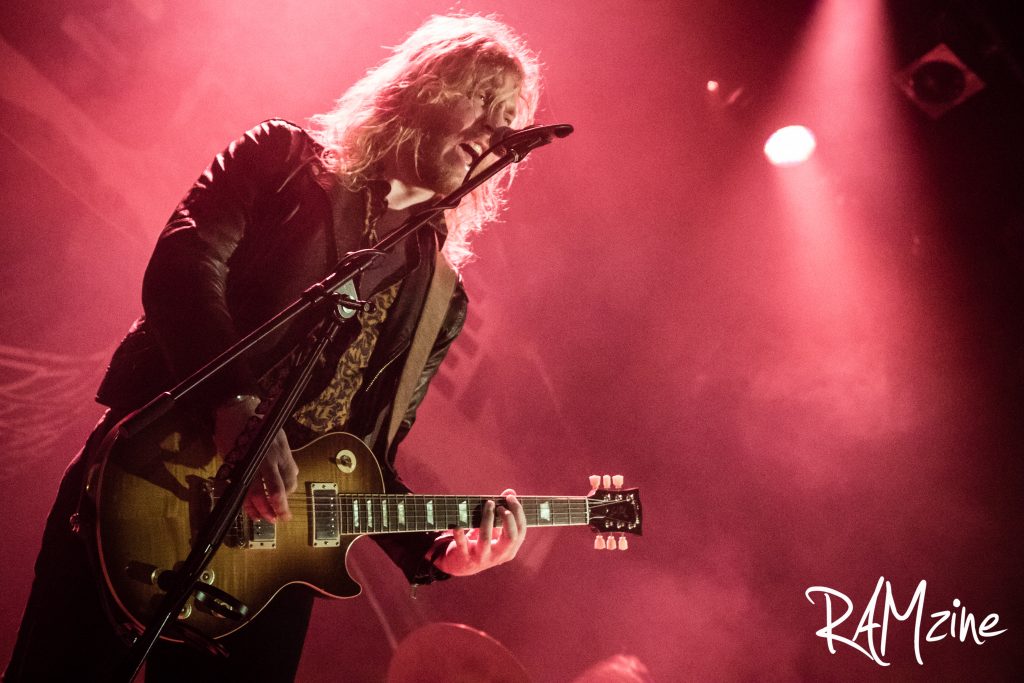 Kicking off the show were The Bad Flowers, based in the Midlands, we recently caught them at their debut album release the week beforehand, a sold-out show which went down a storm. For a self-funded debut release, they've found themselves sitting in at number 17 of the UK rock and metal charts, something they bring up and seem eternally grateful for with the crowd. A thunderous start, they hammer out tracks with great gusto, bringing an infectious energy that spreads quicker than a bullet from a gun. Their time on the stage feels short-lived, definitely headline material in the making, and with that, up to date Zeppelin inspired sound of theirs, the hype is genuinely real. If you can't get around to seeing them just yet, then treat yourself to their debut Starting Gun now to see what you're missing out on.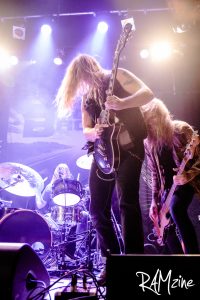 Next up comes the towering Wisconsin Jared James Nichols, bringing with him one of the biggest smiles you could see. I already knew what to expect having caught and met him at Ramblin' Man Fair last year, a true gentleman, he shares that same love with everyone in the crowd. His stripped back sound comes from using as little as possible between him and the amp to get the most expression he can out himself, nothing but a guitar into amp usually, but with the addition of a Seymour Duncan overdrive pushing a sweet, warm tone throughout the show. Not a band to hold back, the trio own every inch of the stage between them and hammer through a great set of songs, notably from the latest album release 'Black Magic'. The slight bum note probably unnoticeable to most rears its head with the only tell being a quick glance and laugh between the players, but the set closer really brings the room together with a cover of the classic 'Mississippi Queen', a sure fire way to make a mark on those that were previously unaware of Jared and co before the show.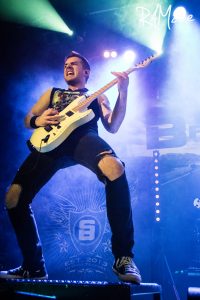 With the bars getting plenty of use, everyone seemed well on the way to enjoying themselves by the time the headliner act Stone Broken pulled up on stage. All attention is soon brought front with some front facing strobe light magic as they crack into their set. Celebrating their release of 'Ain't Always Easy', the majority of fans seem to know what to expect. Despite their seemingly young age and appearance, they've a seriously dedicated following of all ages, Ramblin' Man Fair last year saw their time at the autograph tent almost seem to never end with possibly the longest line of the weekend, with many of those fans seeming to be out here in force. Their rapport with the fans is superb, even if they received more than a few joking boos from vocalist Rich Moss admittedly not being a drinker anymore. He himself laughs it off, but sadly he has seen the effects it can take and holds his composure well where many others could find themselves come undone. In parts of the venue the sound seems to be a little off, certain areas had the drums a little too strong and guitars a little thin, this being enough to have seen some call it a night, but all seemed to fall in to place not too long before drummer Robyn Haycock has her moment to shine with a drum solo. With smiles all over the stage throughout, it is great to see a young, British band really making strides. Long may it continue and with any luck, more bands get noticed and fill the gap the bands that played tonight leave when they really blow up. Nights as great as these are always long overdue and over quicker than you want, but for those few hours of the night, and with the impending doom of British weather bringing our country to a halt, we will all at least have fresh, fond memories to look back on and enjoy.