Occasionally a band comes along that will match — or even exceed — your expectations.
INGLORIOUS is such a band. They have already been tipped as the "the future of British rock."
Recently, Queen's Brian May told the band: "You guys really do look like a potent young Deep Purple but with a new slant – very Classic! The musicianship is stunning. Good luck with it all – I'm sure you will do great. Amazing vocals, by the way!"
INGLORIOUS will be supporting The Winery Dogs on their European tour from 29 January until 17 February, followed by an official album launch concert at London's Islington Assembly Hall on Sunday 21st February.

INGLORIOUS have been hailed as one of the heaviest new hard rock band to emerge from the UK underground scene in Britain. Originally formed in February 2014, the band is fronted by Nathan James, who made a name for himself after singing for the multi-platinum Trans-Siberian Orchestra, and Scorpions guitar legend Uli Jon Roth.
Inspired by musical giants such as Deep Purple, Led Zeppelin, Whitesnake, Bad Company & Aerosmith — the band's song 'Breakaway' has already found its way on to UK rock radio.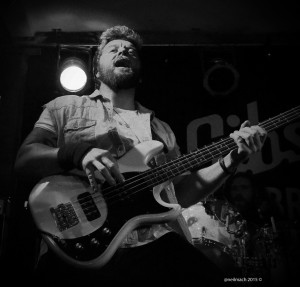 We were invited to see them play at their introductory showcase held at the Gibson Rooms in London on November 19th.
The thrilling spectacle began with the turmoil of the roaring new song 'Until I Die'. This was more bubbly than a bottle of Cava in a soda factory. With incredibly strong bass notes stimulating the whole piece. And with a multi-octave vocal range that went from arid gravel-pit graininess up to up to a maximum songbird-frequency squeal, Nathan certainly delivered the goods.
This was followed, at an uncommonly speedy pace, by 'Breakaway'.
But we especially loved the divinely DIO-sounding 'Holy Water' with its slow rhythms that were so considered, refined and sexy. This song was filled with dark eclipses. Yet it was also exciting in its clarity.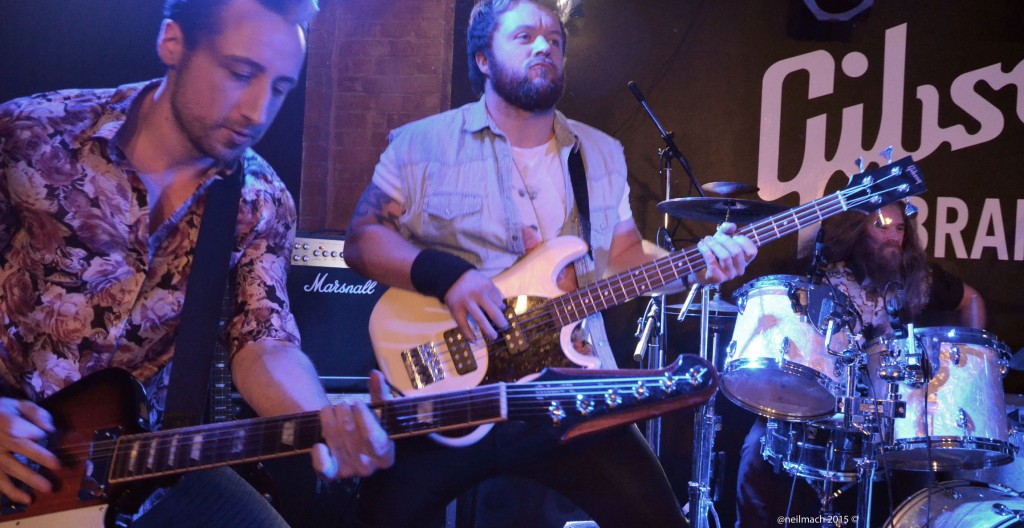 We also loved the show finale — 'Unaware' which was a song that reminded us of vintage Bad Company. It had the same strained impulses and stimulating, groovin' enthusiasm.
If you're a fan of hard rock, then it is almost certain that INGLORIOUS will be your next favourite band.