Still Brimming with Al Jorgensen's signature scathing political satire we have become accustomed too on the most recent releases. The brand new album AmeriKKKant is a breath of fresh air in their catalogue it still has plenty of the razor sharp riffs and fast paced frenzy but this album has what in my opinion they have lacked on a lot of the releases that proceeded it.
It oozes danger, it is in your face, dirty and nasty and full of venom. it is exactly the version of the band that made me fall in love with them in the first place, initially I didn't think much to the single 'Antifa' it just came off as provocation for the sake of shock but now having heard it in context with the whole album it makes perfect sense.
This isn't shock for shocks sake this is social commentary to shock you awake! as with many of the albums before it, it's full of samples of bumbling politicians making ridiculous statements and talks of war and suffering. But somehow by slowing the tempo down and refocusing the message it has managed to surpass pretty much most of their catalogue and stands as a huge reminder that bands in this genre (if there even are anyone comparable anymore) that they need to step up their game.
From the opening of  'I Know Words' to the peak of 'Wargasm' which is a must for anyone who favours albums like psalm 69 and the mind is a terrible thing to taste to the newer stuff. It actually gave me goosebumps. To the finale of 'Amerikkka' it is a masterpiece I haven't been able to stop listening to it from the first spin! I'm glad there is still fight in Al Jorgensen yet.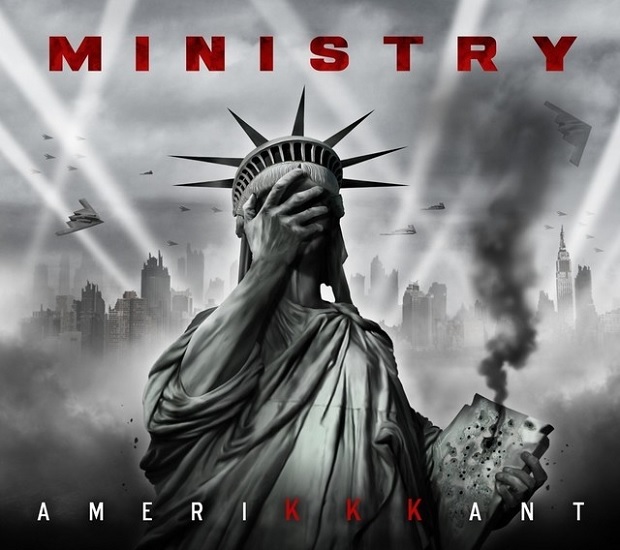 Review Overview
Summary : This is a must for die hard and new fans alike there really is something for everybody here and even after all these years they show no sign of slowing down.