From the heart of Canada, storm in three-piece metal newcomers Thunderor, thrashing it out loud and proud with new single 'How We Roll' and heralding what they promise to be a "lightning hot album" in Fire It Up due for release on the 25th February next year.
The nine-track project brings to life the dream of swapping casual formal and office shackles for leather vests and the open road in an 80s infused ode to adventure.
"The songs on the album are meant to inspire a life journey – an adventure with friends, motorcycles, romance, danger, and victory. I hope it will be a soundtrack for your adventures," said the band, speaking in the singular.
This message is clearer on the band's debut single 'How We Roll' and its accompanying video. Forgoing quantized drums and pitch correction, in favour of attitude in abundance and some head-banging 80s style. Heavy metal hooks smash with the glam of powerful synths, with wicked screams and thunderous licks, with a heart rooted in friendship and adventure.
Director Sehz Aulakh's video captures this, showing the band taking to the great outdoors armed on their metal steads armed only with each other and devilishly good spirits.
The rocking romps at the heart of Thunderor's work share an ideology that has come to define frontman, lead-singer/drummer, JJ Tartaglia. Beyond infusing the video with his motorcycle passion, Tartaglia's love for the vehicles have seen him featured multiple times in Adventure Bike Rider.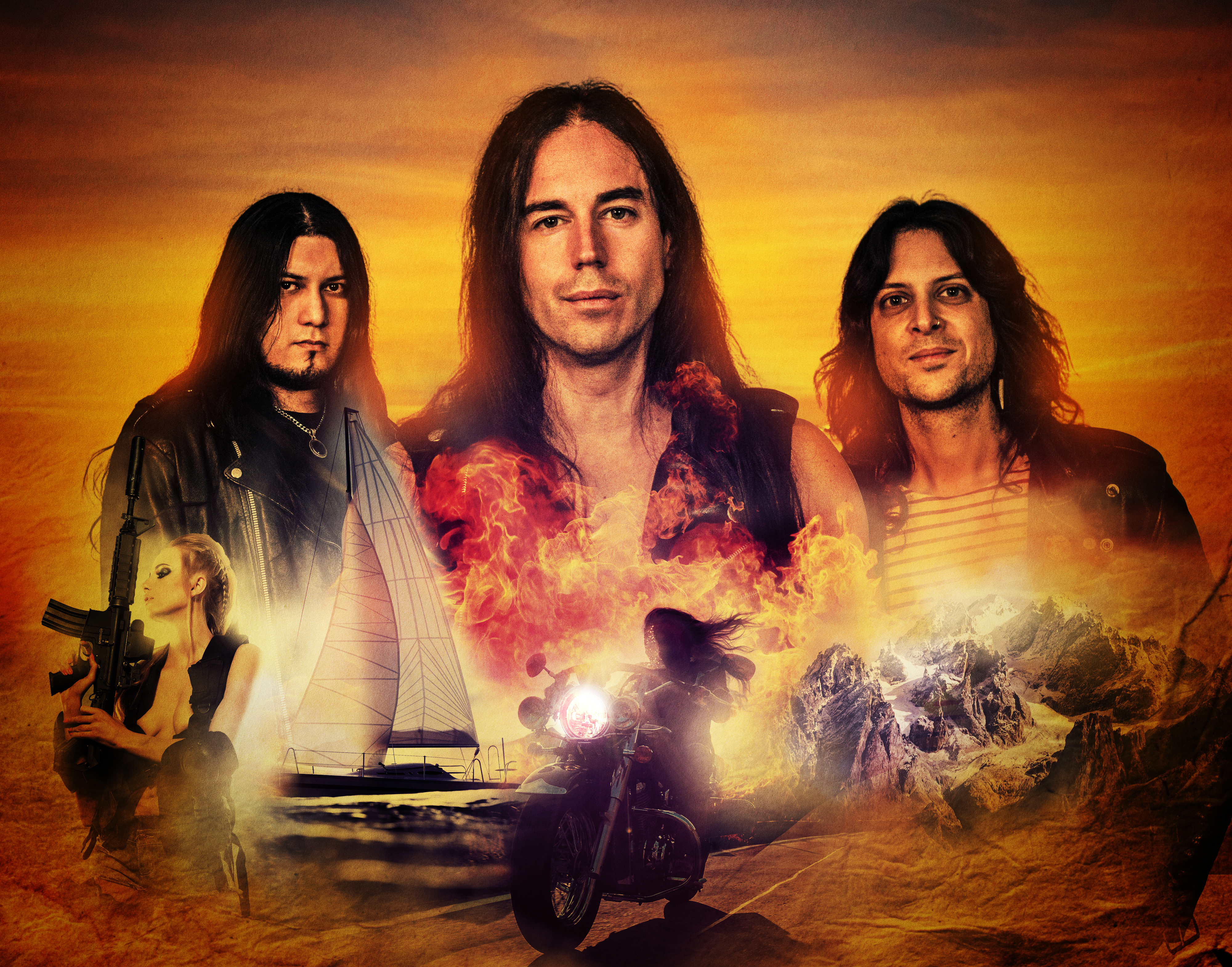 However, the call to adventure moved beyond a love of riding bikes and playing pinball (being a ranked International Flip Pinball Association player – yes, really). It was about following your heart – whether that's leaving behind a life you knew, shooting a drum play through at an illegal location (yes, again, really), yacht sailing, or grabbing the mic with your buddies and letting loose.
"I quit my day job, freeing me to go on tours and chase my dreams. Now I'm writing music to inspire others to do the same with big hooks, sing-along choruses, and stadium worthy anthems," said Tartaglia.
Fans of the genre will recognise Tartaglia and bandmate Jonny Nesta from the band Skull Fist who found international success rubbing shoulders with the likes of Michael Vescera and Larry Howe, and rocking out with audiences across Full Metal Cruise, Wacken Open Air, and more. Inspired by a drive to sing, Tartaglia worked away on vocals, drums, and keyboards before recruiting guitarist Nesta, and Oscar Rangel on bass to form Thunderor in 2020.
Now primed with their debut album, the band are primed for both a German tour and a 28-show headlining UK tour due for 2022.