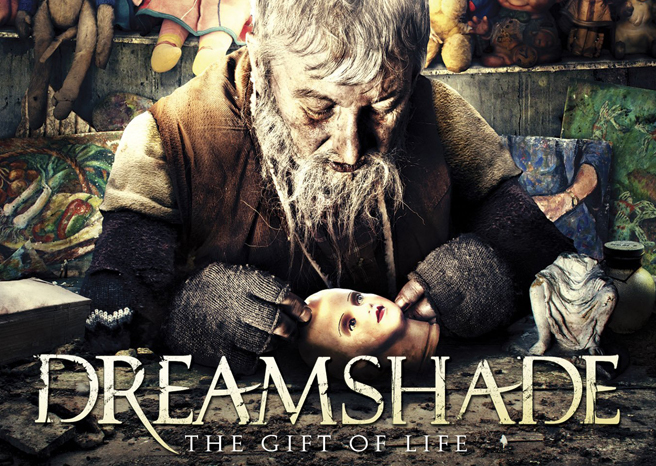 'The Gift of Life' is the second offering from Swiss metal noise makers Dreamshade, who with the help of producer Jacob Hansen (who has previously worked with Amaranthe and Volbeat) put together something that at first glance could easily be dismissed as 'just another metal album'. However, this is not the case with 'The Gift of Life'. As soon as you hear the first track you know that this is something above average. 'The Gift of Life' blends together a mix of various metal styles and possible influences, perhaps the clearest sounding influence being Misery Signals, but not done in such a way that sounds overused. Dreamshade bring a fresh and unique twist on a genre overflowing with sound-alikes.
The first two tracks Photographs and Your Voice find the right balance between heavy and light, never straying too far to one side, making it easy for the band to switch between the two in an instant. In particular, Photographs acts as the ideal platform for new vocalist Kevin to showcase his range early on. Throughout allowing the perfect balance between screams and clean.
While the album brings something unique to the table, some of the usual metal cliches are still present. The use of synth particularly on album track Gift of Life displays modern day metal. Throughout the album there is a piano presences which some would say is cheesy, as in the case of track 10 Wants and Needs almost sounding like a Windows opening theme. [Editor: haha its true! but only the first 3 seconds.]
The album continues to entertain those looking to head-bang out those post-Christmas blues, bringing delight to those metal heads that lacked that something in their stocking. Track six Our Flame slows the pace down, to the point that you would't know that your listening to a metal band, so for some, the music being picked back up in track 7, will be a relief.
After that though the album very much plays out as you would hope, not pausing to catch its breath, rather knocking up the tempo, making sure it's not a limp over the finish line, but something that you listen to again with the same enjoyment as before.
"The songs' lyrics are mainly about common life situations: questions, torments, thoughts, goals, facts and reality… we are not giving life lessons to anyone, on the contrary, some lyrics are about our mistakes. We often tell about what we learned from life no matter if it is right or wrong. The main message is to realize life is the most precious thing we got. And we got it for free… The gift of life"
– Guitarist, Rocco Ghielmini.

'The Gift of Life' is due to be releases on January 28th via Spinefarm Records. Even if you're not familiar with the work of the Swiss noise makers, I strongly suggest you pick this up. [Editor: Finally! A new metal band that I can safely put on my favorites list! This band do indeed bring something unique to the table, lets hope we see them in the UK in the near future!]
www.facebook.com/dreamshadeband
 9/10