Some see Ugly Kid Joe as an oddity of the grungey, post-glam metal scene. A one-hit wonder even. They will for sure be remembered for 'That song off Wayne's World' but a lot of old school, and a few who have been curious know this band have a varied, if not troubled history. Heavily influenced by rock gods Motorhead and Black Sabbath, Whitfield Crane and co. were seen as the new bad boys of hard rock.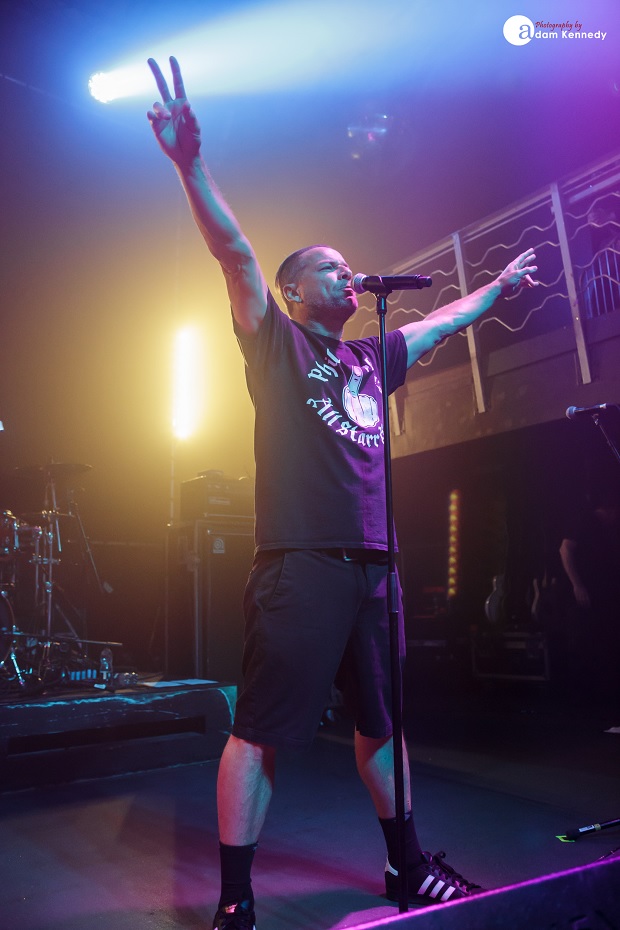 With mega-hit 'Everything About You' and a cover of Harry Chapin's 'Cats In The Cradle' climbing the charts, the future looked bright for California crew. The band released two more album and then decided to disband in 1997. The band continued to gather a cult following due to their 'don't give a damn' attitude and eventually re-united in 2010. Fast forward to 2016, the band now have a new album and a full venue tonight. A wide mix of ages, with a lot of different band tees.
Opening tonight's festivities  are local hard-rockers Dram Club Rejects, who are a perfect support band for UKJ. Learning lessons from Thin Lizzy and The Wildhearts while performing some well-structured rock n roll songs. They might have grown up on Ramones and other melodic punk rockers but they fall better in to the good-times hard rock category. A band we hopefully see more of soon.
Our headliners come out swinging with a stellar cover of 'Ace Of Spades' paying tribute to the rock God that is Lemmy. Some of you will probably realise the importance of Motorhead to this band – frontman Crane collaborated with them on 'Born To Raise Hell', various members of Motorhead have played on UKJ albums over the years, if it wasn't obvious enough – Crane is wearing a Phil Campbell t-shirt tonight. Keeping a strong start the UKJ boys follow it with 'Neighbor' and the crowd erupts with excitement.
Easing the veteran audience in to their more obscure stuff with cult fave 'Jesus Rode A Harley' , it's clear Whitfield Crane and co. are dying to play their latest material from last year's Uglier Than They Used Ta Be as well as 2012's 'Stairway To Hell'. This plays out pretty well with the fans and then Crane hits us with a surprise mega-hit. Ugly Kid Joe's best-selling cover of 'Cats In The Cradle'. A sombre, yet warm moment for all in attendance. This is followed by some more tracks from their most popular album 'America's Least Wanted' ('Milkman's Son', 'Goddamn Devil') while Crane plays along with the crowd.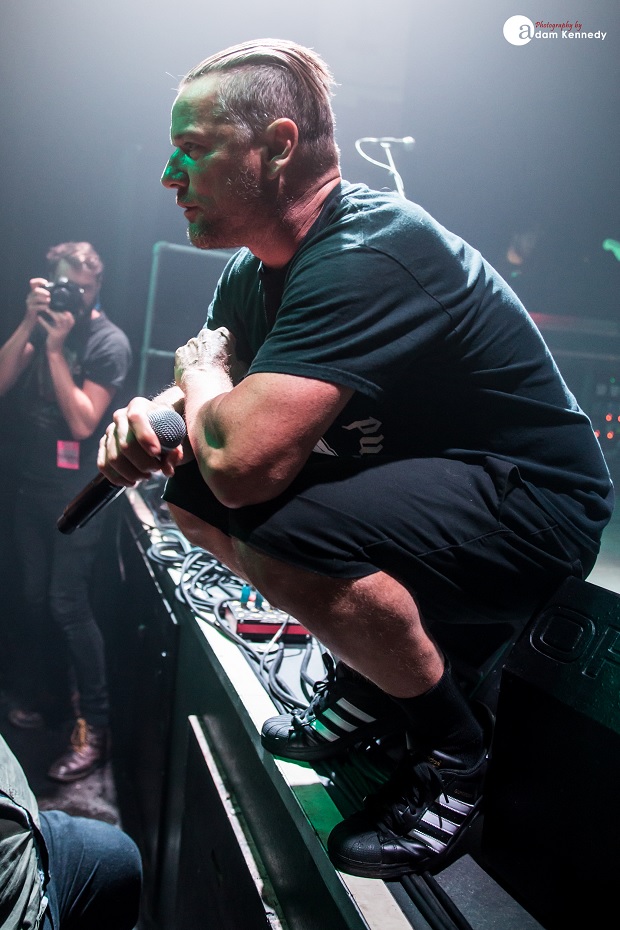 All but Mr Crane leave the stage as he announces "Most bands leave the stage until you start screaming to do an encore, we don't". Half true as he is joined by an acoustic guitarist for unplugged renditions of 'Cloudy Skies' and 'Come Tomorrow'. A  great treat from a band who is seen as supergroup of Bill and Ted combined with the cast of 'Waynes World' and 'Air Heads'.
The show ain't even over yet! the full band re-emerge for their 'proper encore' including 'VIP' and co-founding member/guitarist, Klaus Eichstadt , taking vocal duties for the rarely-heard'Mr Recordman'. It's great to see a band like this let another member take centre stage.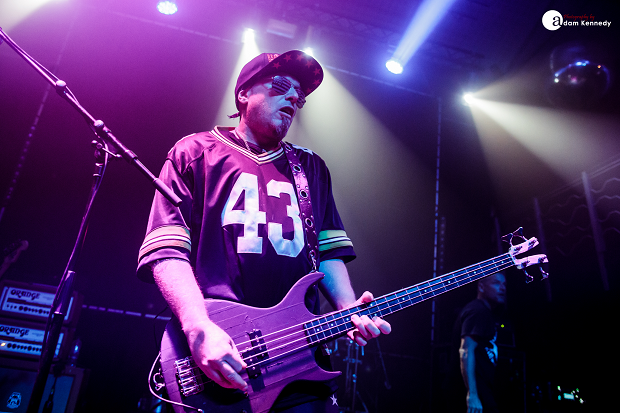 Of course the show isn't over until the fat lady sings. Fat lady sings their biggest hit, to be precise. The fat lady…or rather thin man…being Whitfield Crane and the track is …you guessed it –'Everything About You'. Crane clearly despises this song after performing it for 25 years, but he uses that for the song – this being the ultimate 'hate song'. The crowd goes crazy, accordingly.
In all, this was a masterclass in hard rock. For both new bands and 'legacy' bands. A great mix of classics and more recent tracks with a few little changes along the way. UKJ have proven themselves still relevant in 2016, and could still tour in a decade's time and put on an equally entertaining show.
All photos by Adam Kennedy. Check out his other work here.