There was a time where I, like many of my peers, would go to the music store and buy new albums based solely on the genre, artwork and album name – Children Of Bodom's Hate Crew Deathroll (2003) was one of these albums. Not having heard them before, I recall how refreshing it sounded; kicking off with the relentless 'Needled 24/7' then dropping into 'Six Pounder,' with one of the meatiest riffs I'd ever heard – it stood out because it had space to breathe. I was suckered in by their blend of melody, crunchy distortion, pace changes, subtle lead licks and vocals that would have sat well on a black metal album; turns out they had carved out a niche as a melodic death metal band: it's was death metal, but not as I knew it. I was so captivated by this band, that I went out and bought another two albums: Follow The Reaper (2001) & Are You Dead Yet (2005). With tracks like 'Angels Don't Kill', 'Everytime I Die', 'Hate Me!', 'Living Deadbeat' & 'Are You Dead Yet?', these three albums gave me all the Bodom I needed for the next ten years, they never grew old and I regularly went back to them.
By some strange coincidence, I was listening to these albums again a week prior to seeing their latest offering on the release list: I Worship Chaos. It would have been rude not to check it out.
The first thing that struck me was the gorgeous artwork in keeping with the 'reaper' theme present since the beginning – it's surprising how few album covers are dominated by yellow; this works particularly well.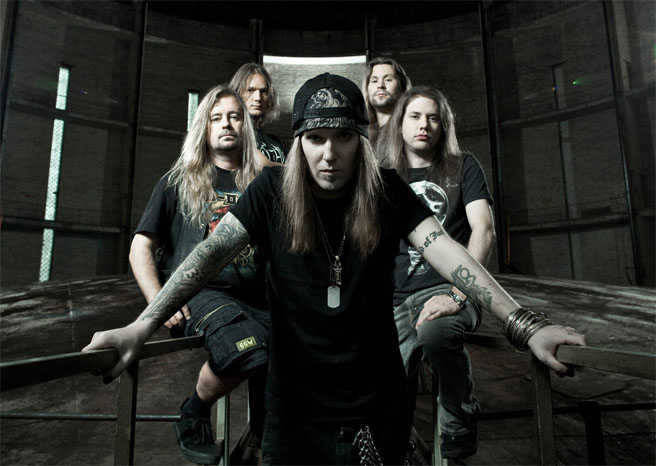 I put the album on, slightly apprehensive and not knowing what to expect after ten years, and was promptly hit by 'I Hurt'. It was immediately clear that somehow, even after a decade, Children Of Bodom have lost nothing of their original style and grit. Their signature style carries throughout the whole album; so there is little benefit to be had from dissecting each track: it's all Bodom, and it's all bloody brilliant.
Even the production is remarkably close to those three albums that I know and love so well; delving into this, the reason became apparent: I Worship Chaos was produced by Peter Tägtgren and Mikko Karmila. Throughout their whole career, the same few people have been involved in the production of their studio albums, most notably Mikko Karmila.
Karmila's contribution, having mixed 7 of their 9 albums, is clear; he has been the common link through all albums from Hatebreeder (1999) to their latest release I Worship Chaos (2015). There has been just one album in their entire career (Relentless, Wreckless Forever – 2011) in which neither Anssi Kippo, Peter Tägtgren nor Mikko Karmila have been involved, their absence evident from the overall sound of the album
For a band to span over a decade and retain their core originality, yet produce material that is still fresh but in keeping with their early years, is nothing short of a miracle. Very few bands pull this off; their style or sound changes; they get bored and experimental; members come and go; labels and producers change. In eighteen years, Children Of Bodom have seen an incredible degree of consistency: only one change to the line up and the same people involved in production, mixing and mastering; it all goes to demonstrate that there is real truth behind the adage: "if it ain't broke, don't fix it."