Connecticut five-piece Hatebreed have been spanning the genres of hardcore punk and metal since their formation in 1994.  After  their 2016 album The Concrete Confessional received a great reception from fans and critics alike, Hatebreed were a welcome addition to the line up of Bloodstock, as well as The Warped Tour and many other festivals around the world this year. We spoke to guitarist Frank Novinec at Bloodstock to discuss: their crossover appeal, the 20th anniversary of their debut album, and why they love Bloodstock and the UK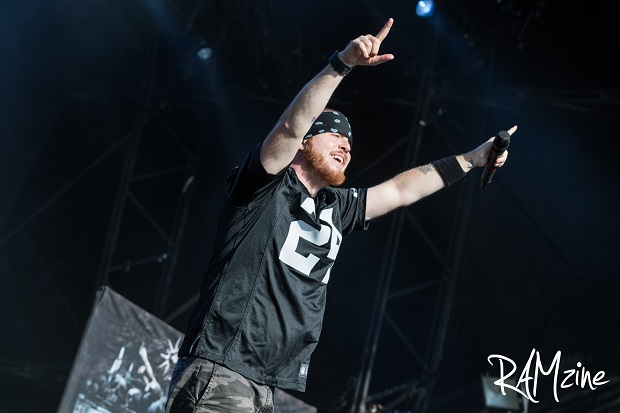 …
First of all, how are you feeling? 
I'm good, just gettign adjusted to the time. We finished up at Warped Tour in the US and flew over a couple of days ago. We did Brutal Assault festival in Czech yesterday, and Leperfest in Belgium too. A little foggy but I'll be ready to rock when it comes to it.
So what have you got in store for today's set?
Same as always – a high energy show with songs from every Hatebreed record.  When your songs are like 2 minutes long – it's easy to play some from every record. We're going to get a positive vibe going, I don't think we will have any rain. The last time we played here we got screwed because the second we started playing …it started pouring down. I think we're going to be OK for today. We have our friends in Kreator, Municipal Waste, and Ghost here also so it's going to be fun!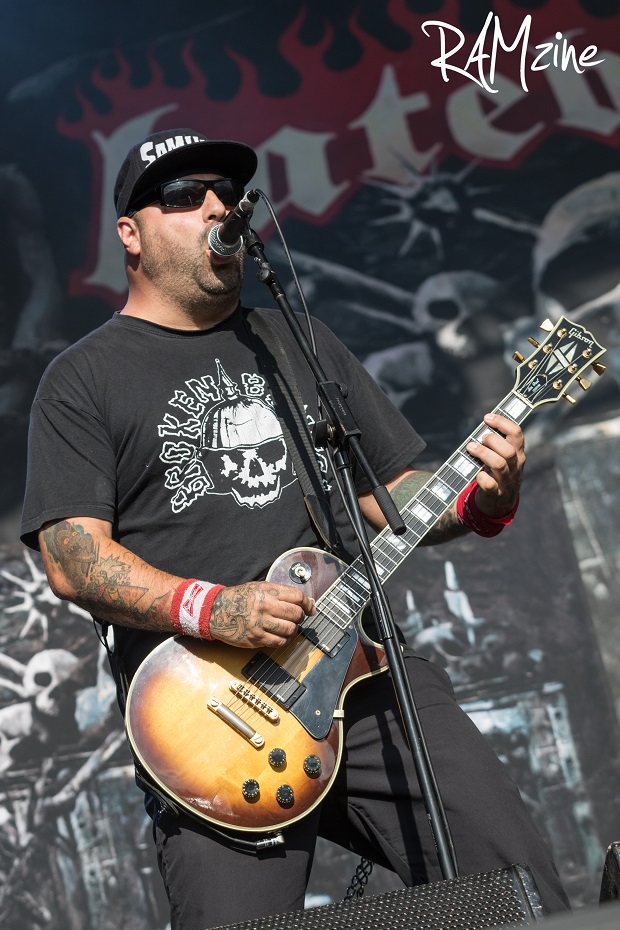 So what does it mean as an American band to play a UK festival like Bloodstock?
Bloodstock is special, it's kind of like Download for… HEAVY bands. You don't have the other kind of rock bands here, so this is more our kind of environment. Not that we don't love Download, we've done it many times and they treat us well. But this is more of a home for us. I really do enjoy the 'extreme' music festivals. I also love Hellfest. I think Hellfest is our favourite, again Bloodstock and Brutal Assault are both awesome. It's amazing how many people come to a show with such heavy stuff in it and no 'radio rock' or 'video metal' bands. It's so underground, yet there's so many people at the show. I love the UK, all my favourite bands are from here. From the The Rolling Stones to Peter and The Test Tube Babies, it's great to be back.
Do you feel these kind of festivals are like a 'school reunion' for bands to hang out each year?
Yeah there's a ton of people that you see every weekend, it seems, and some you only see every few years. It's nice to see familiar faces and also nice to be able to play with bands that you're not only friends with but also you're a fan of. You never stop being a fan of the music. I'm going to try and see Municipal Waste, Kreator and Ghost tonight.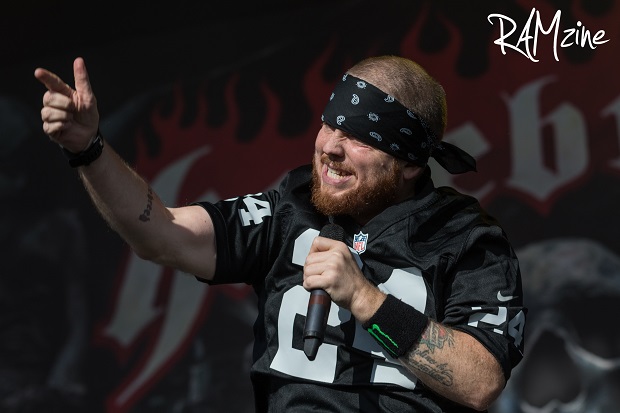 The Concrete Confession came out last year, this year you are doing a ton of festivals, so what's next for Hatebreed?
We're going out in the states later this year, in celebration of the 20th anniversary of our first album [Satisfaction Is The Death Of Desire], we have the show in Mexico with Slipknot soon, and we're coming back to tour Europe with Madball, Terror, and Power Trip for the EMP Persistence tour. Including London.  We're good for a new record every 3 years at this point. By the time we have toured the world, and taken little breaks in between, at least 2 years go by. We're not a band who write on the road, there's too many distractions. We'll see what happens next year.
Hatebreed are caught between hardcore/punk and metal, do you feel you have to put on a different show for different audiences?
No, I think we follow in the footsteps of a band like Motorhead – who try to be a universal band. Be themselves and let the fans pick and choose whether they like them or not. You can tell people you are  big fish in a small pond or small fish in a big pond…I like being in both ponds.  It's good to have both the hardcore and metal community behind us. And even punk-rock, death metal…I think our music is for everyone to enjoy. We don't try to divide, or segregate the underground. It's too small to begin with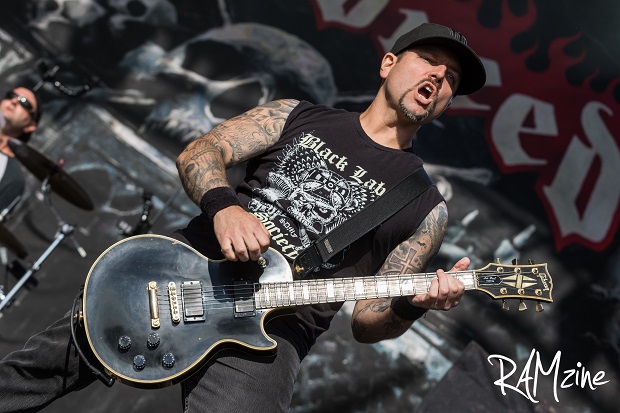 All photography by Ash Crowson
Check out our highlights of Bloodstock 2017 here. Check back for interviews with Soilwork, Devilment, Possessed, and more. Full review of Bloodstock 2017 will be in issue 15 of RAMzine.