Despite an 18 year recording hiatus, the band has released consistently high quality death metal that has never quite reached the same heights as Slaughter of the Soul; until now.
The Nightmare of Being is easily their best record in years and successfully expands their sound while still staying true to a genre they helped create. The album is a blending of their old sound and a new atmospheric, Tryptikon esque style that blends incredibly with their already dark and brooding style.
At times, it feels like the works of HP Lovecraft were used as a tonal barometer as the more atmospheric tracks like 'Garden of Cyrus' and 'Touched by the White Hands of Death' establish a sense of existential dread all the while taking At the Gates sound in new directions, most notably being a totally out of left field saxophone solo.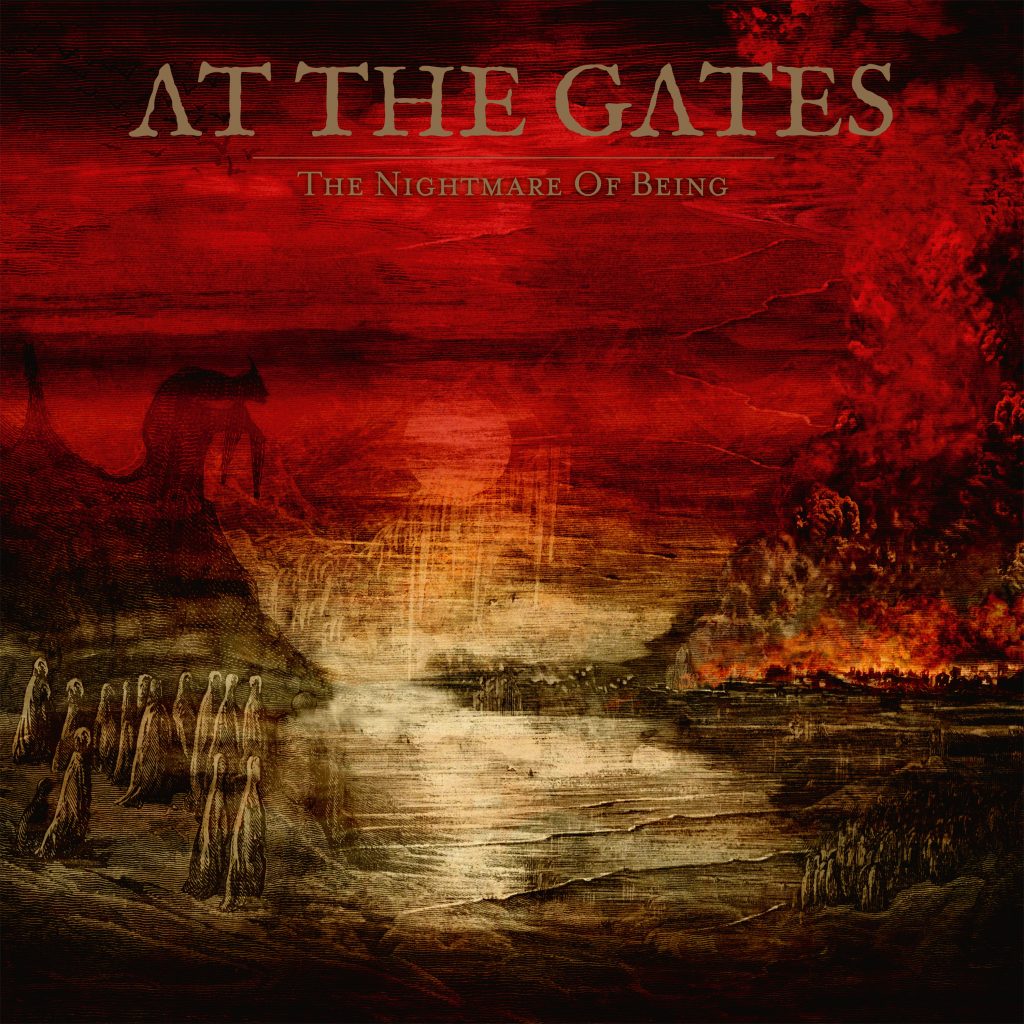 The standout tracks are the more atmospheric pieces but the album is still packed with riff filled ragers that still manage to include some surprises.
The orchestral aspects are unfortunately midi but that helps to fill in the uncanny feeling of dread but, strangely enough, these aspects harken back to the scores of Full Moon Pictures like Puppet Master or Castle Freak which help give it an uneasy foreboding atmosphere.
The opening tracks 'Spectre of Extinction' and 'The Paradox' work as aggressive tracks that have their trademark melodeath and some of the later tracks blend both of these tones really well, most notably being 'The Fall into Time', a grandiose and majestic track that probably should have closed the record.
Vocalist Tomas Lindberg sounds noticeably older and throatier which is probably why there are more spoken word sections and borderline clean vocals which may turn off older fans and for others may just take some getting used to but he still delivers a fantastic performance.
Overall, At the Gates are at a rare junction in their career having released one of the best records of their career at the 30 year mark. Should they continue down this progressive path they could prove to be one of the best Metal outfits to come out of Sweden but in the meantime; The Nightmare of Being is my album of the year.
The Nightmare of Being is out now via Century Media.