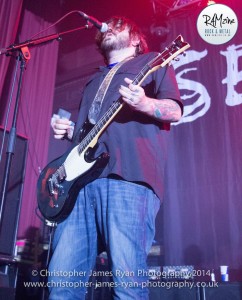 Can you feel it Manchester? Can you feel the Rock!? Well I did and no doubt the crowd certainly did too, it was insane.
Seether were greeted with a very warm welcome. As soon as it went dark the guitars started to strum and out the band came, to 'Gasoline'  – the crowd went bat sh*t crazy! It's dark, sweaty and the crowd are nuts.
Each song is bananas, why? It's instant guitar change, the crew passing the guitars swapping over and bang onto the next song, rock and reload! Rock and reload! It was like giving a kid sweets and letting them fly and climb stuff.
"The more you drink the better we play" Dale (Bassist) jokingly says. Speaking of this chap, during the songs, he's casually swinging and throwing the guitar like it's some toy, but of course not giving a dam, all the while playing it like a boss. Good ol rock and roll for ye.
Seether play one of my favourite tracks 'Fine Again', and the crowd are clapping and yelling along. I tell you what though John (Drums) has great hair, it's alive! Either a fan is used or the power of rock has got it in hover mode.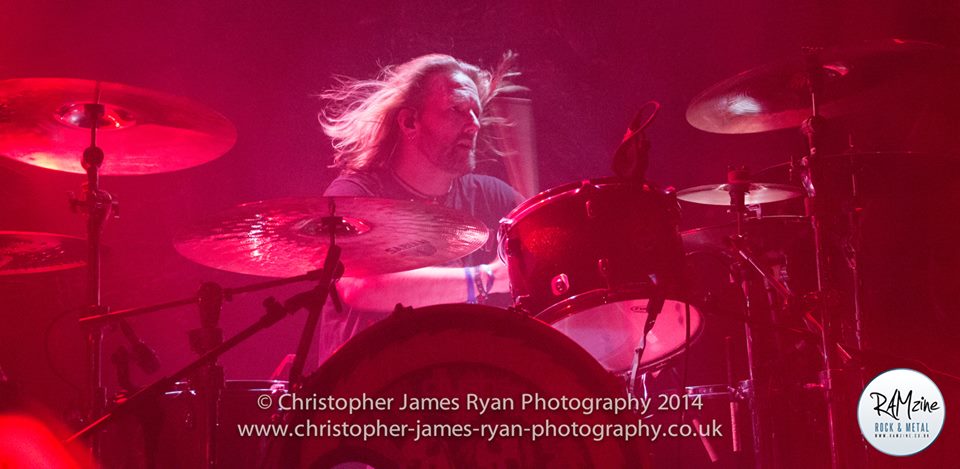 'Broken' is the next track. This mellow song has a special quieter solo through the song and the crowd singing along to it makes it more atmospheric and chilling. It has gone from rock don't give a f*ck roll, to quick grab someone you love and slow dance, beer does the trick for this. And oh yeah there is slow clapping too.
But before you know it the rock and don't give a fuck roll is back with an awesome drummed solo – it's insane!! You can feel it overtake your heartbeat and replace blood with metal. After this 'My Disaster' is played and wild band members appear. Following that is 'Words as Weapons', which Seether smashed! It sounds more boss live and the lyrics hit you (metaphorically of course).
One classic to be played is 'Fake It' and hearing everyone belt out the chorus it makes the place shake up so good. That wraps up the show, or does it?
After a few mins silence and demanding audience for one more song to be played … suddenly they came back "F*ck it lets do another song perhaps two?". But to fully end the show another classic 'Remedy' is played which it makes a real happy, rocking ending!